The Great Indian Entrepreneur – Shweta Pathak Aakarshan Gems and Jewels
Shweta Pathak of Aakarshan Gems and Jewels has positioned creativity and uniqueness as the centre-point focus of success. Her designs have a WOW element attached at every glance and a charisma that is indeed making a great brand to look for.
WCRCLEADERS ASIA IN CONVERSATION WITH SHWETA PATHAK, FOUNDER AAKARSHAN GEMS & JEWELS.
Years of working in the industry, your contribution reflects versatility and volubility. What has influenced your decision making process at various stages?
Every business vertical has its own segments, and it's an individual entrepreneur choice one make based on your aspiration to go for generic or niche. Both paths have its own challenges but pursuing niche has much higher hurdles which indeed has high rewards over time. Being an Engineer, double MBA after a stint in IT industry for 8 years, when I entered in Jewellery Industry, I saw the current practices and the call for volume in generic model leading to offers, and sometimes misleading the end customer. Most businesses are thriving on trading system, whereas the niche segment calls for more innovation, rarity, exclusiveness, creativity and creating bespoke pieces, where you are only catering to classes. So I choose the harder path.
When I was tagged as being expensive I owed it as a compliment as yes my product has the higher value for its creativity, hand craftsmanship and uniqueness.
So to continue being in our niche segment , rooted to a tier 2/3 city even after receiving the top designer of India among the top names , we kept ourselves Low key pursuing our passion to grow as luxury brand. We participated in India's first luxury festival held by quintessentially in Delhi under CSR activity under Smile Foundation , realising the Importance of jewellery in weddings across globe , we became silver partner for an International wedding conference held in Dubai , We did some online tie-ups with good platforms like velvetcase.com , luxehues etc but after demonetisation and its impact , we withdrew out extra activities and focused on sustaining our jewellery boutique in Bhopal , meanwhile we took leap of faith and competed across established brands in the most coveted jewellery Award Retail Jeweller India Awards known as Oscar of Indian Jewellery and each year we could embark Aakarshan among Top 5 brands in segments like precious colour gemstone Jewellery, platinum jewellery , work wear jewellery to name few. Also in IJ award we were nominated among colour gemstone ring segment. We were among the finalist for Lakme Fashion Week in association with DPA but my jewellery is thematic , it has colour , hues and elements so I could not do only diamond jewellery so withdrew my participation. Also got featured in top magazines of our industry Art of jewellery and retail jewellers India edition many times, also my products got featured in various international magazines through our tie-ups with velvetcase.com. Travelled to many global events like IJL London, Hongkong gems and jewellery show, visited Bangkok, Chantabauri, studying the complete supply chain from Panna mines, to Surat cutting centres, Jaipur, Mumbai diamond bourse, visiting various jewellery shows like IIJS , UBM. Networking while attending various Forums like retail jewellery forums, Nazrana meet, Being part of WJA and Gia. Aakarshan could pave path in the jewellery industry in short time.
A project or an accomplishment that you consider to be the most significant in your career?
      This year finally winning the award in precious gemstone ring segment competing among the top established name in Retail Jewellery India Awards; the Oscar of Indian Jewellery, though Aakarshan has been getting nominated past 4 years but winning has its own charisma.
How do you integrate corporate philanthropy or corporate social responsibility as a part of your business strategies?
As mentioned while participating in India's first luxury festival by quintessentially Aakarshan incorporated with Smile foundation. Also being at tier2/3 city Bhopal, Madhya Pradesh has limited skills as our industry is concerned, being in a price sensitive city I couldn't actually source my work to places like Mumbai, Delhi .So we decided to nurture our own Artisans karigars … though they never worked in such innovative ways as mostly the karigars were used to do the regular work. But in Aakarshan we thrive for perfection and one of kind pieces the two ends had to meet, so we decided to give fair making charges encouraging them to work with more efforts and willingness to go extra mile. At Aakarshan we always support our Artisans-Karigars during the tough times like when our Jewellery Industry underwent long strikes or markets ups and downs.
Over time Aakarshan wants to tie up hands with skill development industry and want to promote this beautiful art of handcrafted real jewellery , giving its due place in Luxury market , providing more skills and better working environment to the karigars , giving them good making and helping them pursuing it for generations.
 

What has been your driving force or philosophy in life?
I have deep core ethics of honesty, totally believe in symbiotic system where a society grows with empathy, and value system. Thus wants to earn while practising the best practices and creating a value chain.
  I always wanted to die immortal … pursuing my destiny call and imbibing my values in it … Aakarshan could embark among the Top brands , and with time I want to grow it to a luxury brand paying 18% gst and commanding values like Tiffany and HW is the ultimate dream.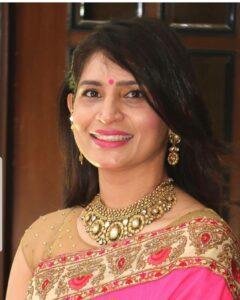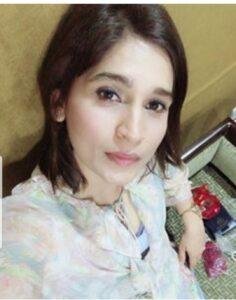 What are the other philanthropic works you are involved in?
The best philanthropy is to love people around you and be genuine to your work and people who trust you. Giving fair chances and inspiring people around you is another feather towards philanthropy. If I would be given more power my philanthropy will never involve much donation rather providing more skills, giving them power to develop better life for themselves.
How do you define success and how do you measure up to your own definition?
To me success is directly linked to your inner happiness , where being an asset to your family , system , as well as to the economy. At Aakarshan I believe in creating a sustainable business model which is not drowning you into debts but creating asset and value chain through ethical practices , where over time designers will get a place to ploy their creativity , skilled karigars will get to thrive their art and developing a good life for themselves and their families.With right mix of luxury elements taking Indian craftsmanship to International high street market.
We are constantly making things better, faster, smarter or less expensive. In other words, we strive to do more with less. Tell me about a recent project or solution to a problem that you have made better, faster, smarter or less expensive?
I think making things less expensive we are actually diluting the system, compromising quality and mostly promoting fast fashions which are not doing much good to the ecology as well as economies of scale. Again faster we are discouraging old arts … so at Aakarshan we are only making things better, using genuine supply chain, imbibing value system encouraging hand craftsmanship and getting its price without any dilution. Smarter is the way forward where technological advancement will enable hand craftsmanship to create more state of the art pieces ready for GenNext.
In your opinion what is the most significant aspect of leadership?
Being Genuine, though in today's world we all dwell in grey but still keeping the authenticity is imp. As when people confide in you as leader you have to have an opinion which is clear and unbiased based on your value system but then you should know how to respect what others perceive.
Your perception of an empowered society. How far your industry has/can contribute for the same?
Gems and Jewellery Industry is one of the powerful industries as far as Indian economy or world economy goes. Right from cutting , polishing of 99% diamond roughs of the world , to the gemstone cutting , Jewellery manufacturing Hubs in Mumbai , Jaipur , Calcutta, Telangana, Bangalore , to the local karigars across cities and states. Right from Mine to market …our industry is playing a strong role in providing jobs, and supporting time to time Nation at time of crisis. Boosting economy and various platforms for employments is the major key empowerments.
Gems and Jewellery Report: Source: https://www.ibef.org/industry/gems-and-jewellery-presentation
Last Updated: November, 2019
India's gems and jewellery sector are one of the largest in the world contributing 29 per cent to the global jewellery consumption. The market size of the sector is about Rs 5,24,175 crore (US$ 75 billion) as of 2018 and is estimated to reach Rs 6,98,900 crore (US$ 100 billion) by 2025. The sector is home to more than 300,000 gems and jewellery players, contributes about 7 per cent to India's Gross Domestic Product (GDP) and employs over 4.64 million employees.
India's gems and jewellery sector contributes about 15 per cent to India's total merchandise exports. The overall net exports of gems and jewellery stood at US$ 30.96 billion in FY 2018-19 registering a compound annual growth rate (CAGR) of 4.99 per cent over FY05; whereas gems and jewellery overall imports is about 3 per cent, in terms of value Rs 2,29,239.2 crore (US$ 32.8 billion) in FY19 and increased at a CAGR of 6.07 per cent from Rs 81,282.07 crore (US$ 11.63 billion) in FY05 to Rs 2,29,239.2 crore (US$ 32.8 billion) in FY19. India's exports of gems and jewellery stood at stood at US$ 18.49 billion and import at US$ 13.97 billion in FY20 (April to October 19 Provisional).
India is the world's largest centre for cut and polished diamonds in the world and exports 75 per cent of the world's polished diamonds. Today, 14 out of 15 diamonds sold in the world are either polished or cut in India. India exported US$ 39.67 billion worth of cut and polished diamonds during 2018-19 and US$ 12.24 billion in FY20P (as of October 2019 Provisional). It contributed 76.96 per cent of the total gems and jewellery exports.
India is the largest consumer of gold in the world. Rising middle class population and increasing income levels are the key drivers for the demand of gold and other jewellery in India. India's demand for gold jewellery reached 372 tonnes in H1FY19. India's gold jewellery exports stood at US$ 7.26 billion and imports stood at US$ 175.93 million in FY20P (April-October'19 Provisional). Gold demand in India rose 11 per cent year-on-year to 760.40 tonnes during January-December 2018. Also, the Government of India has permitted 100 per cent Foreign Direct Investment (FDI) in the sector under the automatic route. The Rs 250,000 crore (US$ 35.77 billion) household jewellery industry is probably going to get a major lift through the government's decision for foreign direct investment (FDI) in retail. As of January 2018, the Reserve Bank of India (RBI) has increased the scope of the gold-monetisation scheme by allowing charitable institutions and government entities to deposit gold, which is expected to boost deposits over the coming months. The Bureau of Indian Standards (BIS) has revised the standard on gold hallmarking in India from January 2018, to include a BIS mark, purity in carat and fitness as well as the unit's identification and the jeweller's identification mark on gold jewellery. The move is aimed at ensuring a quality check on gold jewellery.As per Union Budget 2019-20, the GST rate has been reduced from 18 per cent to 5 per cent (*5 per cent without Input Tax Credit (ITC)) for services by way of job work in relation to gems and jewellery, leather goods, textiles etc.
PERSONAL GRID
One thing you wish to change and one thing you wish to retain about your industry?
I want to retain the old art of hand craftsmanship, our richness of culture reflected across states. I wish to change the approach the jewellery is looked upon, where people don't want to pay for the efforts which goes into it, though the underlying material has a resale but that should not dilute the efforts. I want the jewellery designers to get its due place like fashion designers.
One thing you have to let go off as an entrepreneur/leader?
I think I have only gained everything as entrepreneur, though it needs hard work and perseverance but it comes with liberty of being your boss and live the life of your dreams.
Whom do you owe your success to?
Success is an ongoing process, but where I am standing today wouldn't have been possible without my surroundings, my people and most important on not giving up. As I always believed when life throws you in a situation, the solution lies around you and you need to make best of what is available.
 Best thing about your job?
I can do what I want to do :), I love my work its giving me the satisfaction, good monetary flow, work life balance and an acknowledgement of my work at global scale.
A message from you to all the future entrepreneurs/leaders?
The key to being entrepreneur:
# Understand your industry: travel, research, educate yourself well.
#studying the complete supply chain is the key
#choose your segment and don't dilute
#believes in your products but keep on improvising your skills
#accepts your mistakes and learns from it
#don't make yourselves slave of your dreams, rather ensure you have a pleasant journey while accomplishing your dreams. Be realistic…
# Enjoy!!! Else the purpose is defeated.