Selected by WCRCLEADERS Global as World's Best Emerging Leaders 2022, Mandhira Kapur of Sona Mandhira is a visionary and dynamic leader who is steering the growth of the company through passion and an immense drive towards excellence.
WCRCLEADERS Global in conversation with Mandhira Kapur, Managing Director, Sona Mandhira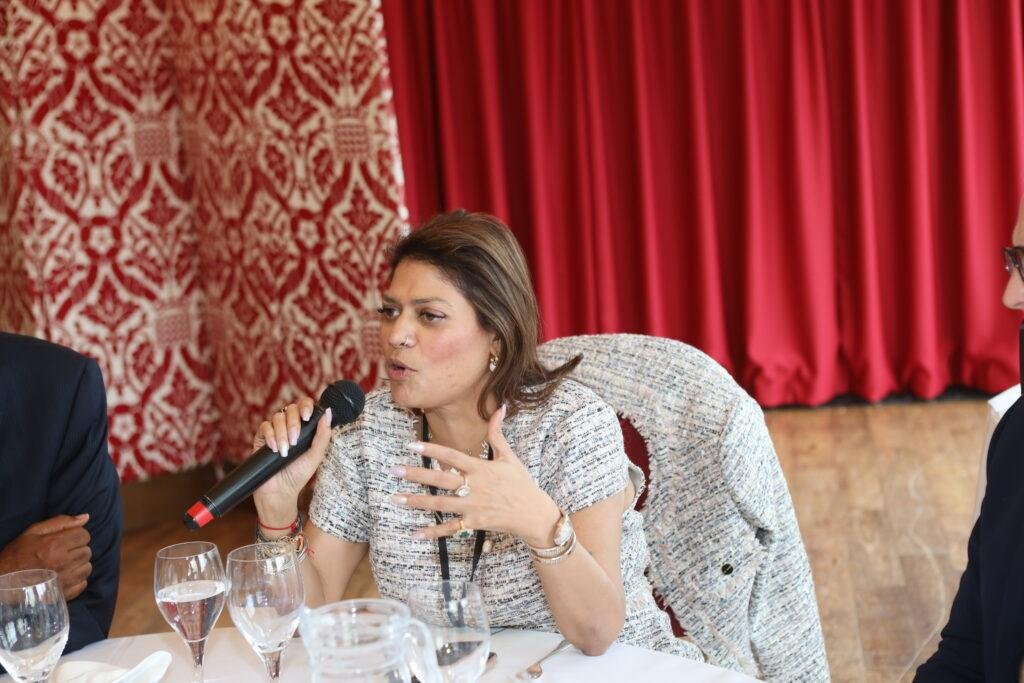 What makes a strong leader? What are your key leadership strengths that makes the strongest attributes of success?
Vision – A true leader must be able to develop and promote a compelling vision.
Inclusion – Leaders are not only visionary they are also practical and they make themselves part of the action – they roll up their sleeves and get their hands dirty.
Passion and Drive – These are two key factors of success: Passion is inspirational whilst drive is the continuous action needed to achieve the vision.
Communication – To achieve a vision you need to be able to communicate this objective to your team. Its only through effective and constant communication that you can lead a team.
Honesty – As a personality trait and practice openness and honesty are vital for leaders. It instills confidence in your team and sets a clear path forward towards success.
An accomplishment that you consider to be the most significant in your career? What challenges did you face to reach to the success?
I have always felt comfortable with and around the auto industry. However when I decided to finally join it in 2020, my entry wasn't exactly smooth. Despite being a very successful entrepreneur and manager, there were a lot of apprehensions thrown my way. Several people from the industry even questioned whether I would be able to manage the business single handedly.
I was determined enough to take on this task. With perseverance, I was able to understand the business requirements and build a team to give an apt response to the critics. And what a resounding response it was! Since she joined Sona Mandhira, the company has seen tremendous growth and over-achieved all the business targets. Under my leadership, the company is expanding into several new avenues like two-wheelers, electric vehicles and commercial vehicles verticals, besides expanding globally.
I believe that all these accomplishments are due to my belief in myself and my Sona Mandhira Parivaar team. 
What is a role of leader in these challenging times. List 5 in order of priority.
These are the same as in Point 1 above:
In challenging times a clear Vision, that is Communicated and understood by your team is key, so are the values of Inclusion, Courage, Delegation and Honesty.
One key trait that I would add to this is being Calm under pressure. Having the maturity to keep the vision in mind whilst weathering a storm is vital. Also, constant communication and motivation to build the team is vital especially in challenging times. I believe in high-energy teams and it's key to keep the teams spirits and motivation high.
"Anyone can hold the helm when the sea is calm" – Publilius Syrus (fl. 85–43 BC).
What is your vision and how do you share that with your shareholders, employees and others? 
The vision we share at Sona Mandira Parivaar is to be the number 1 aftermarket auto-parts brand in the world.
We undertake continuous employee engagement to ensure that there is buy-in and alignment to our vision.
We also have clear KPI's for each role and project a career-path for every employee. This ensures that we are on-track for today and for the future as we achieve our ambitious vision.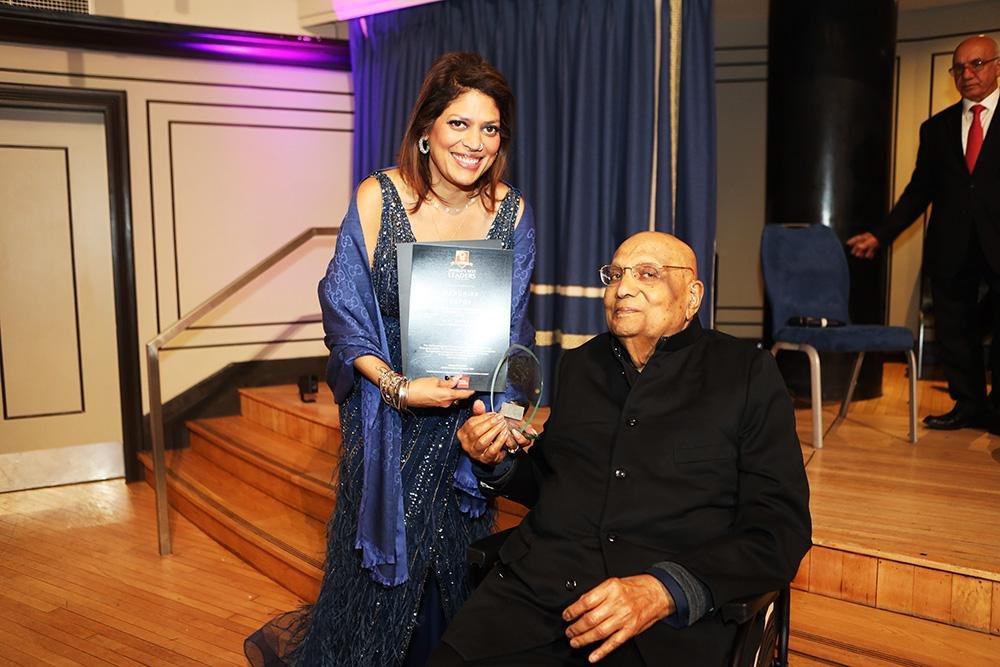 How do you drive active business renovations and how does that impact your subordinates?
We have recently launched the Sona Mandhira Think Tank (Innovation Hub) with an aim to discover and create innovative solutions.
The objective of the Think Tank is to help our brand in a variety of ways, such as
Competing in a new markets
New Product Development
Acquiring customers at lower costs, and
Developing new tools to do work more efficiently
How do you integrate corporate philanthropy or corporate social responsibility as a part of your business strategies?
At Sona Mandhira Parivaar we are a family – each of us with our unique set of qualities, no one better than the other – unity and strength in diversity.
We recently launched our internal Going Green campaign – focused on reducing our impact on mother earth and each other.
I felt that the industry which has always been looked upon as a man's world is more oriented towards masculine choices. Although there are women who are engineers and managers, they hardly ever make it to the top leadership roles.
Automobiles, as products, are gender neutral entities. Men and women should work together in the design and manufacturing as a diverse team helps to add different dimensions to the product, which will then be widely accepted and purchased by consumers. Thus, diversity is directly tied to the bottom-line.
With ideas such as this we have created a work culture at Sona Mandhira where people from all backgrounds feel included. Inclusivity is the key to maintaining (not just creating) workplace diversity thereby being able to create a truly world-class product. It is very essential to have a diverse management team as it brings a lot of creativity and innovation and results in better problem solving and decision making.
To make that change happen, the company has been encouraging women to start playing an increasingly prominent role across different positions within the organisation as well as hiring more women.
What has been your driving force or philosophy in life?
My philosophy in life that drives me is for everyone in the Sona Mandhira Parivaar to achieve their best in of life. Therefore we support our employees via constant engagement and clear career paths. We also value innovation and creativity highly – we encourage constant improvement and growth from within.
My wish is for everyone to have their dreams come true – "Dream big dreams! Imagine that you have no limitations and then decide what's right before you decide what's possible." —Brian Tracy (1944 – ).
How do you plan to drive your business at a global level?
With our wide range of high-quality products and relationships with distribution partners we have become a world-renowned auto-parts manufacturer and trader.
Powered by our values of Integrity, Safety and Quality we continue our trajectory of being the world's number 1 aftermarket auto parts brand.
Sona Mandhira has a strong hold in India and the SAARC Region and through Sona Mandhira International Corporation (SMIC) we have established a distribution network in Middle East, Europe, North & South America and the African continent.
How do you define success and how do you measure up to your own definition?
Success is not a destination.
Success is a function of continuous hard work. We are what we do continuously – thus success is a constant goal that we strive for.
One aspect of a successful, positive, growth culture is a happy and motivated employee who is happy to come to work and perform their best with passion.
In your opinion what is the most significant aspect of leadership?
The most significant aspect of leadership is that you can make a meaningful difference in a person's life.
As a leader if I can make a difference in a person's life, their family and their future then I have succeeded.
Your perception of an empowered society. How far your industry has/can contribute for the same?
We empower our internal Parivaar through constant meaningful engagement and dialogue.
I feel that there is a definite culture shift that is visible in the automotive sector, when it comes to its attitude towards and treatment of female employees. I think it is still evolving and trying to adjust to the changing gender norms of the society.
A lot of top management teams have male figures. The number of women in the organisation is very less, and often they do not play any pivotal role in shaping the industry. While the automotive sector continues to work towards creating a gender-diverse workforce, it is still a long way home.
The gender imbalance in the industry can be corrected with some simple changes. One of them is to encourage women to pursue a career in the industry, and then to retain them through adopting favorable growth opportunities for the female workforce.
The good thing is that we are already seeing an increase in the number of girls opting for specialisation courses like mechanical engineering. Today's women are highly educated and bring with them fresh perspectives and new skills which eventually helps in reducing the existing gender gaps. At Sona Mandhira the management tries to tap the best talent, regardless of gender, and make women an important and valued member of the team.
12.  Esprit de corps: How do bring fairies and equality to all?
As a member of the team, I believe that we are all partners in the business. So whether you are a General Manager, a Factory Engineer or a support staff you will be treated with the same respect and dignity at Sona Mandhira.
I encourage individuality within the Parivaar – we are a global brand with many diverse backgrounds and cultures – a melting pot of passionate success.