An incredible leader, flying high. Selected as one of the World's Best Emerging Leader 2022, Dr. Arshi Ayub Mohamed Zaveri is maverick business and strategic leader who has dominated with innovation and great values.
WCRCLEADERS GLOBAL in conversation with Dr. Arshi Ayub Mohamed Zaveri, Senior Advisor, Royal Family Offices and CEO, Trust With Trade Group
What makes a strong leader? What are your key leadership strengths are make the strongest attributes of success.
Thinking ahead and having flexible practices are essential attributes for a leader. Being able to think like a futurist is a critical skill, because companies that aren't prepared for the future will have a much harder time adapting and will likely get disrupted. Change comes flying, and we must keep an eye towards the future and be prepared for whatever will happen. To succeed, leaders must stay ahead of new technology and continually innovate, take measured risks, and be ready to evolve at any moment.
From an individual standpoint, intellectual humility has been a core strength of mine.
Supporting a team of people to unravel its potential to be smarter than you, requires utter humility. Secondly, understanding human systems and their interconnectivity is critical. Leadership needs to understand how cognitive multiplicity works, and practice it. Finally, the ability to continuously learn has been pivotal to my professional success.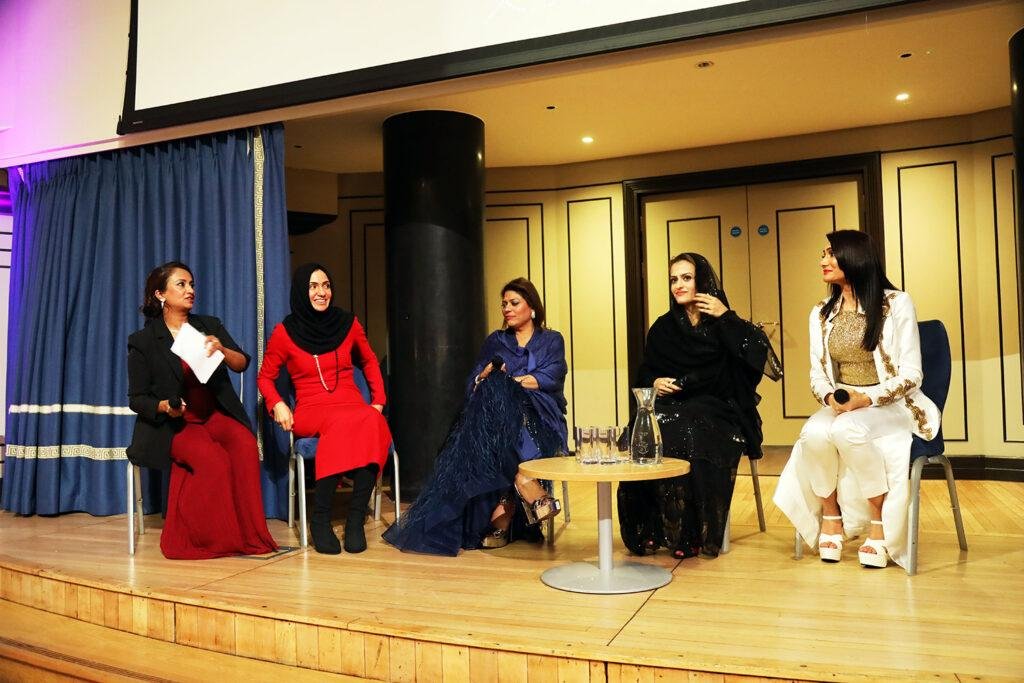 An accomplishment that you consider to be the most significant in your career? What challenges did you face to reach to the success.
o The *Mother Teresa Memorial Award* 2021-2022  forOxygenate Bamboo Environmental Sustainability by HH Sheikh Nahyan Bin Mubarak Al Nahyan, UAE Minister of Tolerance, UAE Ministry of Presidential affairs, HE Reem Al Hashmi, UAE Minister of International Cooperation & Director General Expo2020 Dubai & Harmony Foundation, under the patronage of HH Sheikha Fatima Bint Mubarak, Mother of the Nation at Manarat Al Sadiyaat, Abu Dhabi. The Mother Teresa Memorial Award 2022 has also honored HH Sheikh Mohamed Bin Rashid Al Maktoum, UAE Prime Minister & Ruler of Dubai and graced by HH Sheikh Theyab bin Mohamed bin Zayed Al Nahyan, Chairman of Abu Dhabi Crown Prince's Court; Sheikh Omar bin Abdul Aziz bin Ali Al Nuaimi, and Reem Abdullah Al Falasi, Secretary-General of the Supreme Council for Motherhood and Childhood. The Mother Teresa Memorial Award have previously been given to His Holiness Dalai Lama, Dr. Anthony Fauci, Global Celebrity Priyanka Chopra, Mrs. Sudha Murthy (Infosys Foundation), Malala Yousafzai, Baroness Caroline Cox. The Nelson Mandela Nobel Peace Award 2021 for exemplary work in social justice and international peace building initiatives. 
The challenges have specifically been to gather global participation and visibility on agenda for sustainability and have initiatives of human ingenuity highlighted. Professional challenges have also been to maneuver and devise newer investments, business models and systems in the post pandemic world.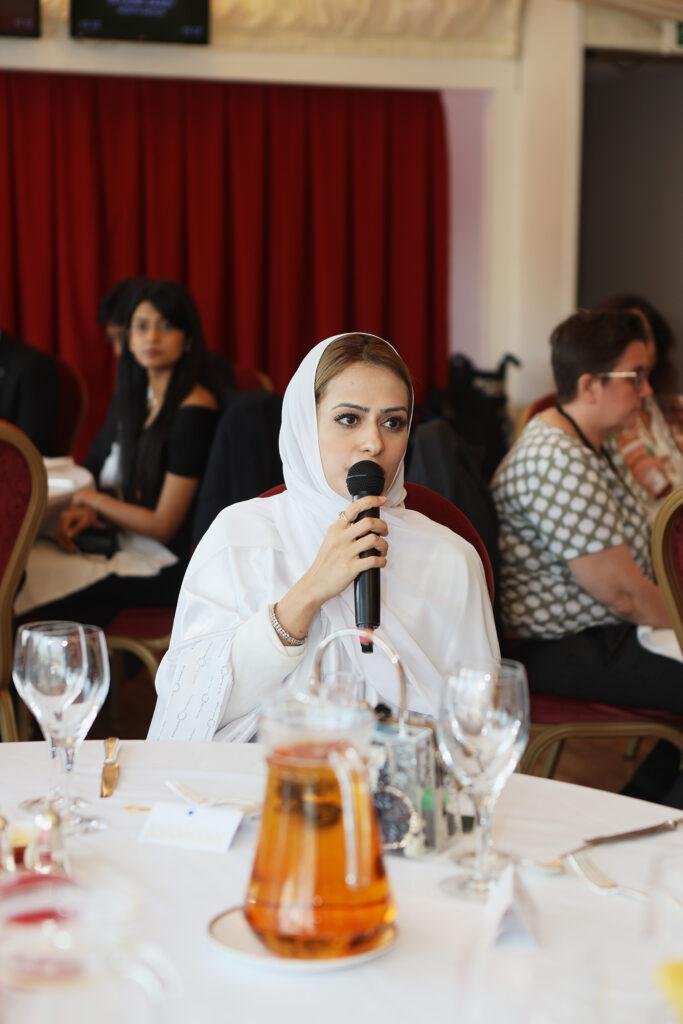 What is a role of leader in these challenging times. List 5 in order of priority.
Humanize your methods. 
A crisis can bring people together and facilitate a collective spirit of endurance, but it can also push people apart, with individuals distrusting one another and predominantly looking after themselves. Hence prioritize the well-being of your people within the team and are always keeping up the psychological motivation.
Have a consultative approach. We heed to stimulating creativity and innovation with the freedom to share, via robust brainstorming sessions. 
Don't just rebuild, but reinvent. The problem is that business, as we knew it, cannot be recovered. It will need to be reinvented. Full meeting diaries aren't something to be revered anymore, it's become more apparent that it can be deflective or harmful to productivity. 
Build strong relationships. Without strong relationships, you can't lead.
Reskill and Upskill the employees. How we work and the tools we have are changing at speed, and many employees find themselves not having the right skills to do their jobs or thrive in the future. Leaders face the challenge of knowing how best to upskill employees and give them what they need for future eminence.
What is your vision and how do you share that with your shareholders, employees and others? 
The vision has been to expand the offices and operations of the family business into sectors that are tangible and futuristic, inculcate trust in work, and widen the experience in dealing with national and international organizations, to build a long term relationship and steadfast business with our partners globally.
Clarity of approach and sensible reasoning has always been key, to communicate and share the agenda in mutual acceptance of the key stakeholders.
How do you drive active business renovations and how does that impact your subordinates?
We need to be sanguine and bold to take risks that move away from the status quo just because that's how things have always been done. Business renovations are a reality and we must drive it effectively. One has to be open to the entire cone of possibilities. The point is to think in terms of scenarios and be open to various situations. Many of us practice this way of thinking in our personal lives as we make big decisions like having relationships or buying an estate. We think through diverse scenarios for these long-term decisions to establish we're making a good choice, like considering our long-term compatibility with a partner or how the value will increase on an estate. We need to lengthen the same way of thinking to our long-term business decisions and the deviations that come along the way.
Communicating effectively is a skill that takes time to maturate. Putting yourself in the right psyche and being open to new possibilities can help foster your mind and your employees to consider the future and be adjusted for whatever comes your way.

How do you integrate corporate philanthropy or corporate social responsibility as a part of your business strategies?
As a family business, the agenda of philanthropy and social responsibility has been mutual and significant. Integration is easier when inititives that drive major impact and research are taken up. Oxygenate Bamboo was launched as a Sustainability enterprise in the United Arab Emirates, dedicated to Environmental, Social & Industrial upbringing for nations worldwide.
The enterprise establishes plantations with supply genetically modified bamboo saplings with techniques of precision farming from our affiliated laboratory and scientific expertise for maximum carbon sequestration and creation of renewable energy.
The Oxygenate Innovation was officially showcased by the UAE Ministry of Economy Youth Council at "UAE Innovates" Ministry of Economy Pavilion in the February 2021 at Expo 2020 Dubai. 
The Oxygenate Bamboo was awarded and honored with the 1st Winner on "International Youth Skills day" by the UAE Ministry of Economy in July 2022.
What has been your driving force or philosophy in life?
Learning and having a forward looking mindset. It has been the core of my personal and professional outlook.
How do you plan to drive your business at a global level?
The agenda is to advance our investments in Real Estate development, Advanced Tech and Financial Services. For the same, we have a strategy to operate from our headquarter in the UAE, wherein we have the advantage of accelerating its global participation with the opportunities offered in Abu Dhabi and Dubai, through networks, partners and complete political stability. Our extensive knowledge of the UAE, Asia and Middle East market has helped us in the building and developing long term partnership agreements and contracts with companies from a diverse backgrounds globally, and our team is fairly experienced to undertake professional endeavors for collective contribution to the company's growth.
In addition, we are always Increasing industry partnerships through a focused model with globally renowned manufacturers, suppliers and industry leaders from the USA, EU, Middle East & APAC for the likes for joint ventures and combined resources in attaining relationships for global commodity sourcing and attaining company growth.
The path to Adapt to Technology is also a key accelerator for driving the business at a global level. New technology is coming super quick, and it often seems like once we've finally championed something, it's archaic and there is another gaudy new solution. As a business, we are attentive to technology and adapt their perspective to comprehend, the new developments that are most critical and everything else, that is in the course. Technology is not just for IT specialists. Today we need to either decide to envelop newer staging and technologies or be programmed to be left in the background.
How do you define success and how do you measure up to your own definition?
Professional Success is a shared celebration of ideas, effort and expertise.
Self – awareness with time and experience helps to account and measure the same. It's more about knowing yourself and your strengths and that you´ll find an adequate environment where you can thrive in. Reflect and begin by evaluating yourself. Note down your core skills, strengths and areas to develop. Success is directly linked to the time you invest in relationships, hence it is important that we keep that thought close to us at all stages of life. 
In your opinion what is the most significant aspect of leadership?
It is an amalgamation of vision, direction annd great communication . The ability to share your vision and your plan are paramount to success. Effective leaders are excellent communicators who direct and set the formative pillars of the organization with clarity.
Your perception of an empowered society. How far your industry has/can contribute for the same?
An empowered society supports equality, opportunity and merit, wherein you encounter stability, peace and prosperity for everyone. The UAE as an nation, stands out as a shining light and education has been a key enabler to the economic empowerment of our society. Technology & Sustainability as sectors are encouraging of individual and societal empowerment. Being digital has become essential to survive. And digital fluency enables people to build on technological foundations and not only work alongside them, but also unleash newfound creativity and ways of working. It is often the missing ingredient in many digital transformation efforts.
Esprit de corps: How do bring fairies and equality to all?
Leaders need to be intentionally inclusive to progress from equality to equity. When you create a process, ask if it will provide equality for everyone, and then make sure it also offers equity to everyone. First we must assume that not everyone is equal, which is why we must create and provide equal opportunities, so everyone can make the most of their lives. This would imply that leaders work knowing the inequality inherent in the human condition, but keep striving to create systems, processes, opportunities and situations which help bridge the chasm between those likely to receive fairness and equality and those who won't.