Selected as World's Best Emerging Leader in business consulting from the United Kingdom, Yogita Tulsiani of iXceed Solutions let her dynamic leadership and a stellar business approach as the key mantra for delivering world class business consulting.
WCRCLEADERS GLOBAL in conversation with Yogita Tulsiani, iXceed Solutions.
What makes a strong leader? What are your key leadership strengths are make the strongest attributes of success.
A strong leader should focus on inclusive and Collective growth & increasing the size of the pie.
iXceed Leadership is Approachable and connected to grassroot level 
Compassion . empathy and understanding are the mantras
We focus on creating a better ecosystem for employees to boost their growth and add value to themselves. 
We place attitude above aptitude . If you have the right attitude to succeed we will give you a great platform to achieve your goals 
We take peoples career seriously .
Leverage latest technology tools to bring in efficiency and increase productivity
We believe in equal opportunities for all .  Fairness is integrated in the organizational fabric
Rewards & growth in iXceed only on the basis of output / achievements of targets  rather than place in the  hierarchy 
We believe in Compassion . empathy and understanding and we have an Open door policy
We believe that Employee experience as important as customer centricity
An accomplishment that you consider to be the most significant in your career? What challenges did you face to reach to the success.
Challenges : Being the first female to venture on an entrepreneurial journey in my family after spending more than a decade working in stable jobs , was not an easy move. One challenge I encountered was the fact that I did not really have a background in the recruitment industry nor did I know the business dynamics but I still chose this path as I wanted to make a difference in the society.
Some of the others :
Low Acceptance of women entrepreneurs 
female entrepreneurs are judged to be less competent than their male peers.
Perceived bias within the venture finance community is a concern.
Society believes women possess low entrepreneurial skills:
I have been judged & criticized for my choices eg : I was told that married women ( with kids) shouldn't  really be trying to experiment with entrepreneurship. They would advice me   to focus on helping my husband fulfil his entrepreneurial dreams so that my kids can fulfil theirs 
Women have an additional responsibility for house and kids and young kids need a lot of attention in their formative years
Juggling career with family is like a tightrope walk 
What is a role of leader in these challenging times. List 5 in order of priority.
Visionary : Leaders must have a picture of where they are heading and why that destination matters to the organization, their team and themselves.
Mentor :. Leader has the responsibility and need to develop others to succeed in their roles and prepare for future roles.
Change agent. With strategy and vision comes the ever-present need for change. A leader, must guide and champion the changes that he/she envisions and the ones that have been entrusted to him/ her .
Team player. You can't always take the lead. You need to be a teammate, too, and that means understanding when to step out of leadership role and let others take the lead.
Empathetic Listener. Leaders often think they need to be doing all the talking, but that is a mistake. In fact, the best leaders talk less, and ask, listen, and observe more.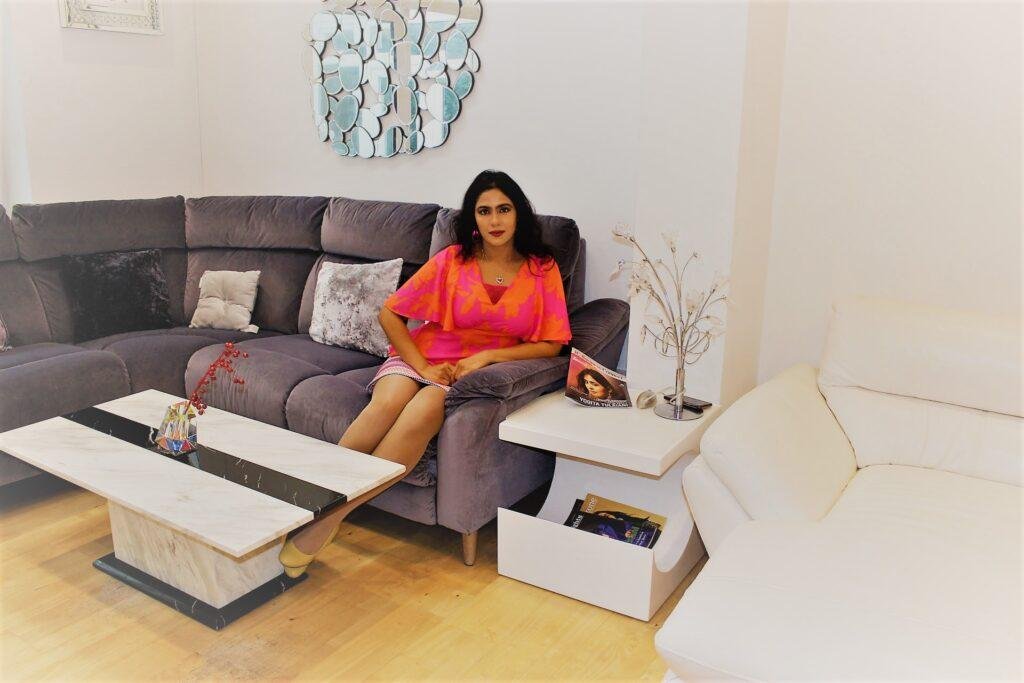 What is your vision and how do you share that with your shareholders, employees and others?
Our vision is to create value for Human Ecosystem by providing innovative Talent Solutions and to help our clients get the best out of their brand
Our core values that support our vision are – Excellence , Integrity , Growth & giving back to the community. The founders of iXceed truly believe in doing their bit to make this world a better place
How do you drive active business renovations and how does that impact your subordinates?
Innovation is the key to success and this is how we perceive it :
By delivering Consistent Positive Customer Experience every time
By providing a service to our customers and candidates which exceeds their expectations every time
Keep pace with the ever evolving HR Tech landscape
Be at forefront of innovations in the changing recruitment industry
We wanted to Create value for the Human ecosystem , generate employment and touch peoples lives positively
To differentiate itself from others, IXCEED uses AI and ML-powered talent solutions, which are revolutionizing the way the industry looks at talent solutions. The company leverages off-shore benefits with total compliance with local laws. The strong local knowledge is the bedrock of its success. Also, the RPO solution runs on stringent processes that result in critical business outcomes for its client. Besides this, IXCEED uses an efficient and robust process to develop solutions in the recruitment space. This ensures that the company is at the forefront of the innovation curve.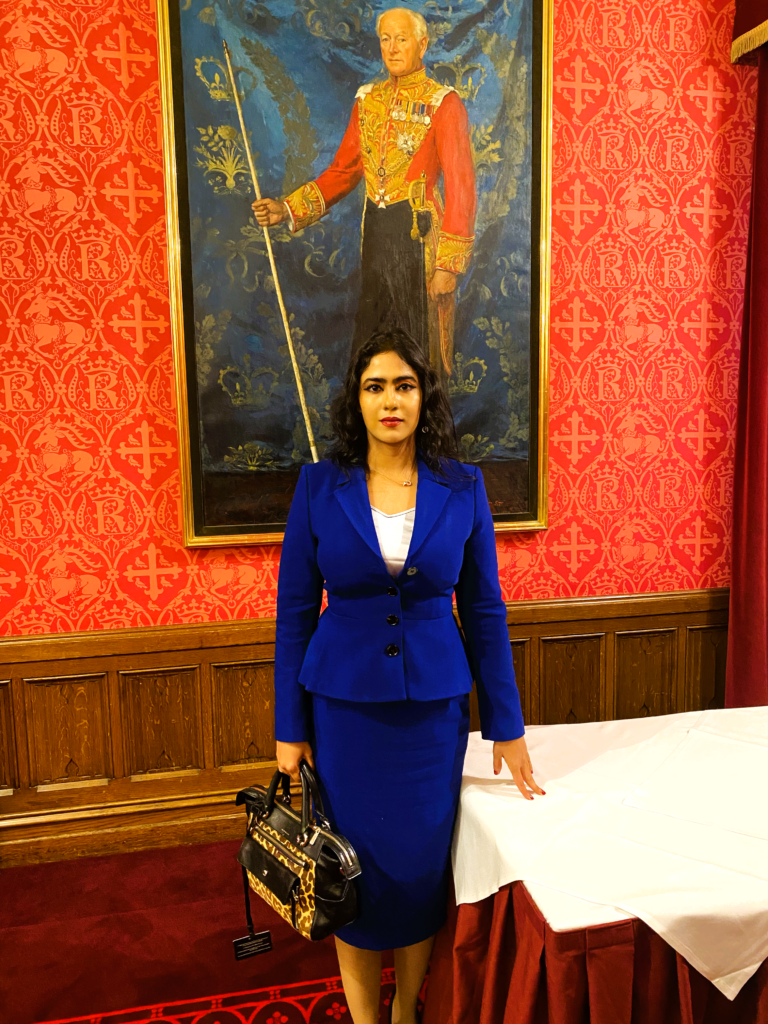 How do you integrate corporate philanthropy or corporate social responsibility as a part of your business strategies?
We have undertaken several CSR initiatives . Some of them are :
Undertaking initiatives to sponsor education for underprivileged kids in India
Donating to charities committed to children's cause – protecting them from domestic abuse
Donating to deaf kids charity
Donating to many charities for covid crisis in India & Europe
We have contributed towards Super speciality ward of KMC ( Kota medical college ) in the current pandemic crisis
What has been your driving force or philosophy in life?
My Philosophy :It's your road, and yours alone. Others may walk it with you, but no one can walk it for you
How do you plan to drive your business at a global level?
For next 2 years we have ambitious plans for IXCEED. We plan to expand in new geographies – specially US as well as to enhance the growth of new service lines – , Technology solutions & Enterprise services
We also focusing on creating a better ecosystem for employees to boost their growth and add value to themselves.
We plan to increase its revenue growth by 40% YOY and become the employer of choice across Europe & India. To conclude, it intends to grow its global customer base.
To create valuable relationships for businesses & people by providing efficient talent solutions
Connect talent with global opportunities
Expand footprints in Americas & expand more in Asia Pacific. We recently started working in South-East Asian and Middle East markets as well
Proliferation across varied industries beyond IT per se
Expanding workforce in India , Poland , ME & other parts of world
In your opinion what is the most significant aspect of leadership?
Bringing about sustainable & inclusive growth & impacting people's lives positively
Your perception of an empowered society. How far your industry has/can contribute for the same?
Esprit de corps: How do bring fairies and equality to all?
We have as Culture of Growth , Freedom , Fairness & Success
Employees get exposure to global clients and the opportunity to work on a variety of opportunities. We take employees success seriously & want to do every bit to help them achieve their goals
At IXCEED, we have created an environment where employees can share their opinions and ideas. Open door policy has been implemented to ensure that every employee, irrespective of the designation, can approach the leadership without hesitation at any time. The company also offers numerous training opportunities and emphasis on upskilling and training of its employees. The atmosphere is very competitive and focuses on healthy competition, which results in everyone's growth and development