Selected as WCRCINT World's Best Emerging Brand, VI Markets from Kuwait is led by the exceptional Talal Al Ajmi. The brand has grown immensely by educating its people and bringing new technology in online trading.
In conversation with Talal Al Ajmi, CEO, VI Markets, Kuwait
Brand: VI Markets
Country: Kuwait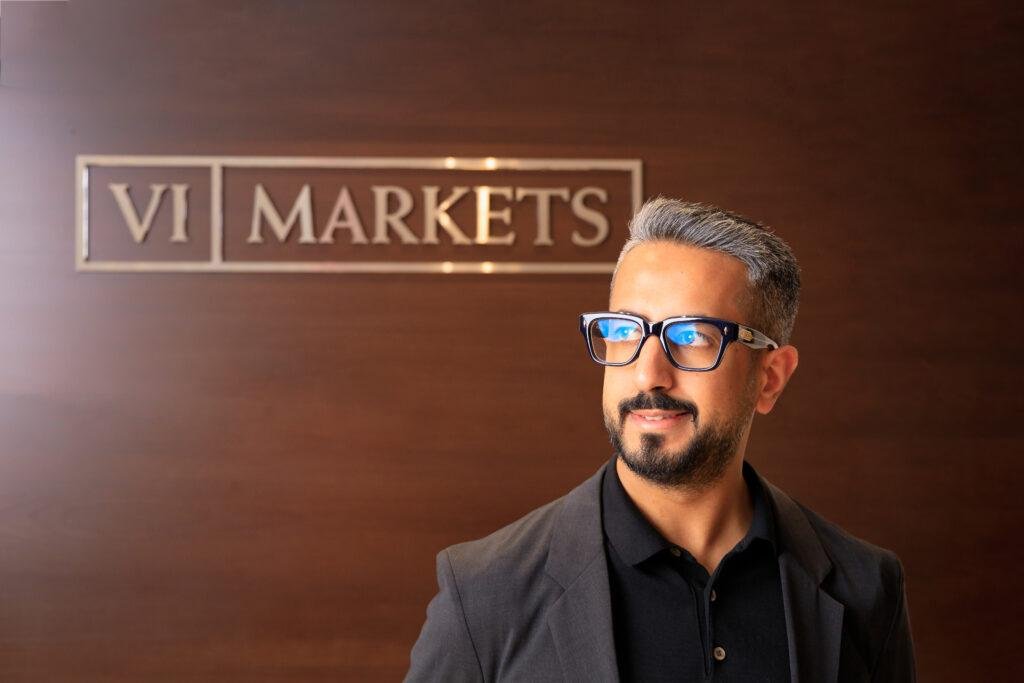 PRODUCT/SERVICE OFFERING:
Provide the investors a tailored online trading service
Mission:
VI Market's mission is to " re-invent the way trading business is done"
Vision
VI Markets vision is to become one of the prominent names in online trading internationally through empowering people with education and new technology in the world of online trading.
COMPANY VALUES:
AT Vi Markets we all strive to work by these core values that go hand in hand with our vision and mission, these values include :
Integrity
Honesty
Respect
Value-centricity
Accountability
TOTAL NUMBER OF EMPLOYEES IN THE COMPANY:
Total Numbers of the company is 51
YEAR OF ESTABLISHMENT OF THE BRAND: 2010
MARKETSHARE: estimate Kuwait Region ( above 50 %)
CORE COLOUR COMBINATION OF THE BRAND: Turquoise and black
MEANING OF LOGO OF THE BRAND: Version International Markets
PUNCHLINE OF THE BRAND: Reinventing the Online Trading
WHAT IS THE PERSONALITY OF THE BRAND:
The brand is unique, user friendly and easy to pronounce especially in the middle eastern part.
EXPLAIN THE 5 MOST CRITICAL SUCCESS FACTORS OF THE BRAND:
THE CORE VALUES THAT DRIVE THE BRAND:
HOW DO YOU CONNECT WITH YOUR TARGET MARKET:
KEY PEOPLE POLICY IN THE COMPANY THAT DRIVES INTERNAL COMMUNICATIONS OF THE BRAND:
Assessing the internal communication strategy

Setting realistic goals and timelines

Identifying KPIs to track success and other

Segmenting and identifying the audience to communicate with rightfully

Building an "approval process"- to make sure no unwanted information is leaked

Ongoing evaluation of the progress and optimising it if needed
WHAT ARE THE CORE COMPETENCIES OF THE BRAND:
Provide a consistent high-quality service
Incomparable value
Ceaseless innovation
Clever, successful marketing
Great customer service
Our core competencies are identifying the, services, skills and capabilities that give us a competitive advantage over our competitors
IMPACT THAT THE BRAND HAS CREATED IN THE MINDS OF THE CONSUMERS:
Trust is a vital element to any successful business, and we strived to build this distinguished trust between VI and our customers through providing them with all the security they needed by being regulated in the United Kingdom by the Financial Conduct Authority (FCA)
VI Markets is clear and dominant in the minds of our customers, as a credible trusted online brokerage and we are happy to promote that in our different media channels.
Our brand has assured our client base is satisfied with the returns, by allowing them to withdraw their profits at any time they want , no one has the authority to stop them !
MILESTONES OF THE BRAND IN THE LAST FIVE YEARS:
Opening The Trading Club by VI Markets, a private club bringing in together like-minded people with common interests and an open forum for discussing, sharing and be a part of a community.Opening our office in Oman,Winning the visionary leader of the year 2021 awardWinning Fastest growing Forex Broker AwardMost innovative CFD Broker Award