Eureka Outsourcing Solutions: An ERA of 24-7 consulting brilliance

Selected as India's Most Promising Brand 2020 by WCRCINT, Eureka Outsourcing Solutions is a winning combination of great Leadership, Customer Focus, Unparalleled Skill Sets and appropriate utilisation of technology and resources.
In Conversation with Abhinav Arora, Director and CEO, EOS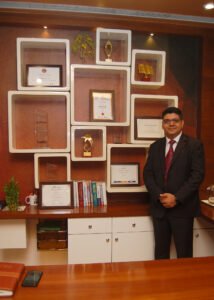 With its roots in 2003, started as a Godrej captive BPO setup's growth has been significantly paced since last 6 years, as it transformed into a formidable outsourcing setup. The company added multi-channel and back-office support and eventually ventured into KPO services. Eureka Outsourcing Solutions and its highly focused management team aim to become a digital-driven BPO with its Automation and Turnkey Solutions like ERA 24*7 powered by technologies like Artificial Intelligence, E2E Mortgage, and Omni-channel solutions. Serving over 48+ Marquee clients across diverse industry verticals, through 12 major languages, handing ~50+ Million transactions annually, the brand has established and diverse and loyal clientele. The 'Fortune 500' and blue-chip companies from industries including Banking & Financial Services, Insurance & Healthcare, Automotive, Utilities, E-Commerce, Hospitality, Manufacturing, and Consumer Durables are one of the top clients of EOS.
The Product
The complete Customer Lifecycle Management includes:
Inbound Services providing Omni-Channel Customer Support, Escalation Handling & Technical Troubleshooting
Customer Loyalty includes Relationship Management, Involuntary & Voluntary Churn Handling
Providing Alternate Channel Support via Email, Webchat & Social Mediums, and   
Outbound Services include Acquisition of Customers on Digital channels, On-boarding and Collections & Persistency calling
EOS Digital Platform ERA 24*7 Suite includes:
Text: MailEra and WebEra for Customer Service Team. An intelligent end-to-end email automation platform that simulates human like behaviour in understanding large unstructured mails, identifying customer intent and categorizing the mail as per business specified tags
Vision: Our ICR and OCR capability for the Field Retail and Sales Teams
KPO, Transaction Processing and Human Capital Outsourcing Services
Country of Operation: With a team of 180 man-years of experience comprising with a healthy mix of professionals across functional and BPO domain, the company is constantly expanding its footprint with its "State-of-art" infrastructure setup, currently servicing from strategically located 09 delivery centres across India, sales office in UK and shortly launching in the USA. The company has created a distinct mark for ourselves through its "Digital Service" offerings and committed to constantly work with the right rigor, in this direction.
Company Vision: To be a globally recognised customer centric organisation
Company Mission: Leveraging technology at its best to deliver outstanding quality, innovation, growth and competitive edge to our customers
Ethos of the brand:
People First – Providing right platform, challenges & opportunities to grow leaders at every level
Global Reach – Going beyond geographical boundaries
Customer Centricity – Passionate about delivering outstanding customer experience
Focus on Quality – Seamless delivery exceeding industry's best practices
Technology Innovation – Enabling technology to deliver excellence
Collaboration – Delivering collective brilliance
Total Number of Employees in the Company: Over 6,500+ employees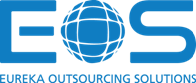 What would you define as the unique value proposition of the product: the functional, emotional and differentiating product benefits that have contributed to providing an enduring brand experience to customers?
EOS, in terms of "Brand Value" has evolved from few inherent characteristics as highlighted below:
Strong belief in keeping up to our "Commitment"
Commitment towards: Innovation, Excellence and Sustainability
Strong 'Value-driven" organization culture, which has 'EMPLOYEES' and 'CUSTOMERS' in the heart of our philosophy
What are the physical, character and personality attributes of the brand that have evoked and inspired consumers' self-expression and personal identity?
The Key Differentiators
Customer Insights through Data Analysis
Boost Sales through Outbound Calling
Reduce Cost through Channel Migrations & Optimization
Shift to Digital Enablement
To be a Digital, Analytics driven BPO
Please provide an insight into the brand marketing strategies that have effectively penetrated consumers' psyche, established a meaningful relationship with the target audiences and ensured positive brand perception.
At EOS, We are actively adopting AI and RPA to add value to our customer's processes, cutting down operational costs, bridging the gap between the digital and the conventional brick-and-mortar model resulting in a large pool of highly up-skilled individuals.
How has the brand extended its presence to the frontiers of Internet advertising and social networking? What is the level of significance the brand accords to utilising social media as a competitive edge?
Since we are a People Company supported by Technology, Social Media is used in all Our manifestations for hiring the best possible talent, many a times in niche areas. This year We have plans to go for internet advertising for Lead Generation to promote Our Solutions and Offerings.
Please outline a few key marketing endeavours in the past decade that you feel have been landmark initiatives in reinforcing the legacy of the brand's promise to influence consumer intent and enhanced the brand's propensity to drive affirmative consumer action
EOS has created a distinct mark for itself. As we look back at the memory lane, we pride in sharing that having launched ourselves as a start-up with hand-picked individuals and in a short span of time, in the IT and IT Enabled Services space, we have been able to take EOS to a position where it is neck-to-neck competition with Top Brands having widespread geographical reach and an equally strong work-force. Our strategies are driven by our passion towards the only thing that we believe in, "Going beyond Expectations". This tagline has been the guiding mantra for EOS, as we remain committed in acting as catalyst for aligning EOS services with customer's aspiration of achieving Leadership position in their respective industry vertical. We are indeed humbled and with deep gratitude appreciate the support and motivation from for one of the Top 03 Listed BFSI Clients in terms of market capitalization, which has resulted in EOS expanding its spectrum of business offerings, more precisely being that of "Consulting Services". Business relationship not only expanded multi-fold, but customers strongly associate EOS with "Trust". The success stories have been replicated for other clients too, across other industry verticals. The rigor to "Go Beyond" is aimed at enhancing the "Value Quotient" for our client assignments through our sustained efforts in extending Digitally-Enabled services, as we constantly endeavour to keep them ahead of competition in this 'Era of Technology Disruption'.
How has the brand derived strength from innovation as a sustainable differentiating strategy adding to long-term brand equity? Please provide a few instances of measures implemented towards this goal.
We have been seeing the Technology disruption around us. "Chatbots", RPA, AI, etc, are no-more buzzwords but slowly getting imbibed in all aspects of our day-to-day functioning, in some form or the other. We see tremendous potential at this juncture, some of which are as briefly given below:
As considerable fraction of services are now moving in the direction of being handled by machines, "Up-skilling" the talent pool in such a manner that they are equipped to the new "Job profile" that the industry looks forward to
Tremendous opportunities that are now being thrown upon to our industry, especially for bringing about value-addition to not only prospective clients but successful deployment of our digital solutions with existing clients. This has helped Us in taking an informed decision for adopting Our solutions inevitably resulting in significant advantages being reaped and noteworthy reduction in 'Go-to-Market' timelines for Our perspective.
What is the key leadership value that drives the brand?
Any corporation achieves success with two essential elements, its clients and its employees. The company has created an ecosystem of "Happy Customer" in each of the five identified industry verticals where we significantly contribute to reducing headcount for managing certain customer responses through "Digital Solutions". Further, the employees in the company are directed to become "Entrepreneurs for Tomorrow" with flexibility as well as accountability.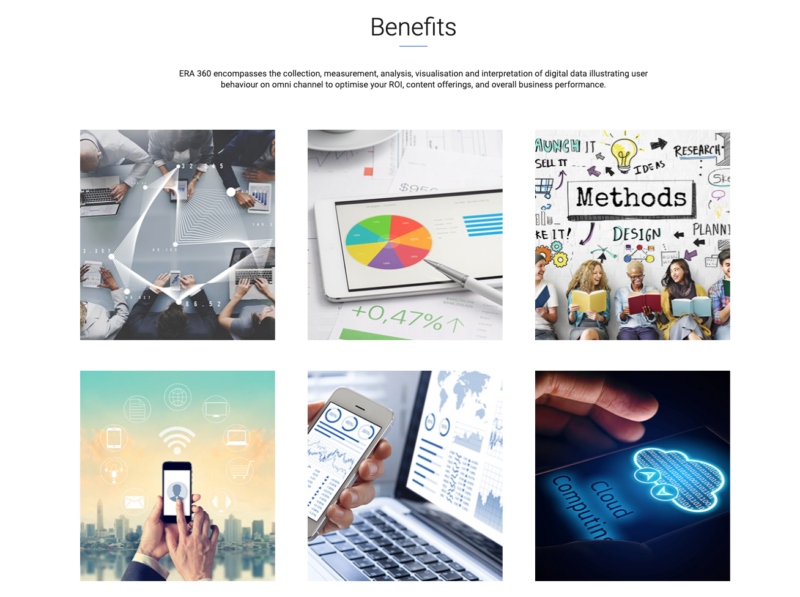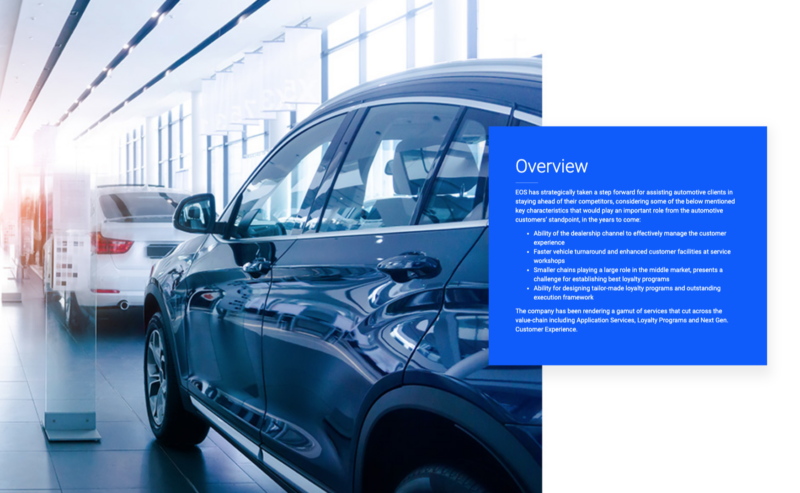 What type of employee satisfaction programs are conducted by your brand.
Employee Satisfaction and Retention of people is the key to continuity of business operations and consistent delivery by
Creating an organizational culture that infuses a "sense of ownership"
Communication
Open office culture
Implementation of issues identified during exit interviews
Creating an accelerated career path
Incentive Programs
Rewards and Recognition
Lateral growth opportunities
Accelerated Career Path
Early Warning Systems (EWS)
At EOS, we have a separate Employee Relations (ER) team who takes care of the employee engagement activity. These activities are prima facie designed for reducing attrition, creating enthusiasm in the employees, encouraging innovation from our motivated employees and most importantly, having a career growth path, which is commensurate with their performance and the growth potential.
Some of these initiatives are as listed below:
Building Employee Capability
Encouraging and counselling the talent pool for excelling in their domains
Well chalked-out career growth path
Grow leaders within organization
Programs for recognizing the contribution of performing individual and teams
Promoting in-house talent and growing them internally within the organization
An environment which emphasizes on balance between Personal & Professional life
Performance Management System which is linked with an individual as well as the company's growth
How much does your brand emphasis on employee training & development, kindly elaborate?
EOS proposes a robust training methodology deployed for its employees to help them excel in their role at all levels. We mostly design custom training program keeping in mind the level of commitment and expertise needed by our agents in handling all types of queries in a professional manner. All our sites have a comprehensive training infrastructure, methodology and process to ensure that we maximize the potential of every agent.
Being in the high paced information and people domain, Employee training and development is a very crucial requirement. To further enhance our existing training processes, we use a "Train the Trainer" methodology to transfer knowledge from clients to EOS trainers. We invite the client trainer to our facility to fully transfer knowledge about their business and operations, including regulatory compliance, industry, systems and corporate culture and values.
Training includes:
Studying the existing process and client systems
Listen to live Voice Calls and then understand their processing
Capturing details on existing training mechanism, training modes and content, etc.
Revising existing Standard Operating Procedures (SOPs) based on the needs and documenting them
Revising the training modules, timelines and content as needed
Creating session plans
Obtaining sign off for all the above
The various trainings our employees undergo are summarized below:
New Hire Orientation – This program introduces new hires to company policies, vision, values, appraisal mechanisms and organizational structure. It is highly interactive, delivered through discussions, videos and presentations.
Soft Skills Training – The agents are imparted soft skills training module which emphasizes on the way, he / she is expected to converse on the call. Various aspects of communication etiquettes including pitch, tone, etc. are covered in this module.
Functional or Product Training – Agents are taught the necessary skills required for the position. This training focuses on experiential learning by using role plays on customer scenarios and live call observations. In addition, all agents go through client specific training, which enables them to understand and use any specific client forms, systems and acronyms while speaking with the customers.
On-The-Job (OJT) Training – Post completion of product / process training, the new hire undergoes on-the-job training. During this phase, the agents spend partial time on the floor and partial time under-going the OJT. At the end of the OJT, the agents undergo a test. Post certification, the agents handle live calls independently.
Lastly, Training Need Analysis is conducted at Operational level and Individual level. Individual Level requirement focuses on the needs of the employee in the organization. TNA depicts the gap between the desired performance level of an agent and the target. The methods that are used for conducting TNA are:
Performance review and appraisal
Client feedback,
Customer feedback,
Quality feedback,
Self-assessment, etc.
What are the core competencies of the brand
Customer Insights through Data Analysis: We conduct scheduled interaction information study to identify patterns and share insights and enhance CC operations

Customer needs
Customer satisfaction
Channel usage patterns
Operational costs
Agent performance and Effectiveness

Boost Sales Through Outbound Calling: We have capabilities to contribute to the topline by adding outbound calling to enhance sales

Customer segmentation
Lead prioritization / Sales coach
Omni channel lead sourcing
Automated switch between inbound / outbound calls between customer service agents when volumes vary

Reduce Cost Through Channel Migrations & Optimization: Focused efforts to reduce volume to assisted channels, especially with regards to queries and requests

Create relevant and regular analytics-based FAQs on online forums
Design IVR based on products, language, customer segments etc
Introduce chat-bots / webchat to optimize productivity
Analysis driven governance management to improve FCR and leverage Knowledge base

Increase Sales via Cross-sell and Up-sell

Identify & Prioritize sales touchpoints
Establish other Cross selling opportunities

Management Reporting & Optimized Dashboard

We provide business insights on a regular basis to operations and management through optimized dashboards, enabling them to make decisions on time.