Aakarshan Gems and Jewellery: An Inspirational Indian Jewellery Brand

Evaluated by WCRCINT as India's Inspirational Brand 2020, Aakarshan Gems and Jewellery is keen on crafting a niche with its classic and contemporary masterpieces.
Process Evaluation: WCRC-The Malcolm McDonald Academy
In Conversation with Shweta Pathak, Founder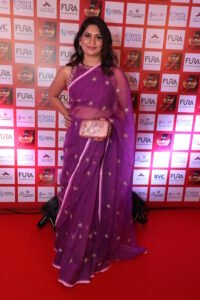 The Key Differentiators that set the Brand apart.
We believe in making unique products, not even a single design can be recreated with 100% similarity. Believing into aesthetics of Luxury our products are handcrafted, with timeless exclusive designs, though they could be wabi-sabi but we strive for perfection. We do not intend to dilute our creativity and want to stay among midsize luxury firm  catering to the classes with bespoke pieces and serving the custom made jewelry , also enabling remodeling of old pieces making your jewel trousseau beautifully wearable.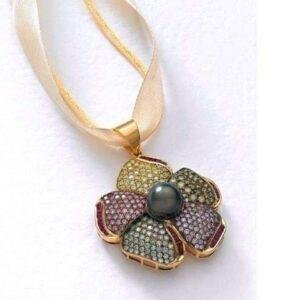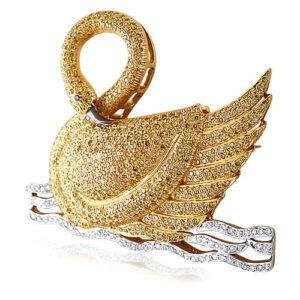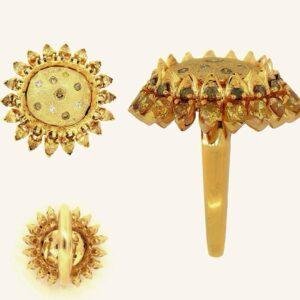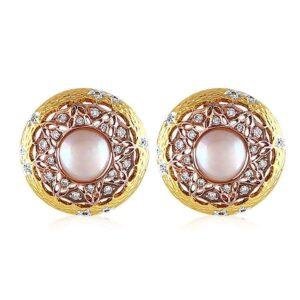 What is the big idea of the business that is impacting human lives?
The Big idea of business to keep the niche of luxury by creating limited pieces , making people aspire to earn the status by owning a piece from Aakarshan. We want keep that status quo of luxury brand without dilution following 24 laws of Luxury. By keeping the niche of hand craftsmanship we believe in preserving our art, artisan, giving them a good living standard and motivation to pass on it to the generations.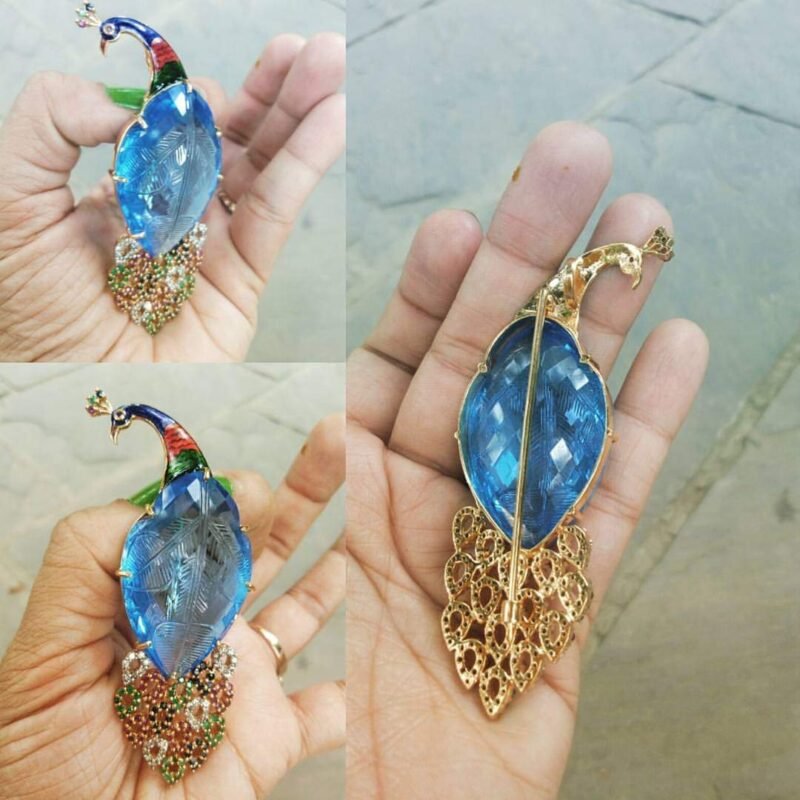 What is the Vision and Mission that the brand lives by.

Aakarshan "The Divine Power of Attraction": while stating that we believe in everything natural and purest form possible. At Aakarshan we believe in using natural diamonds, adorning it with elements of natural color gemstones, sometimes choosing rarity of Natural fancy color diamonds and rare gems to create high end pieces commanding high prices. Our Vision is to promote Indian Hand Craftsmanship in jewelry making use of modern aesthetics, crafting timeless exclusive pieces. For prêt we create affordable luxury using small natural white or small natural fancy color diamonds for people to know their existence and authenticity. But having a unique element is a must for each of our product.
Mission: Though Indian Jewelry industry is 100 + years legacy with best of artisans, designer talent , and abundant resources India couldn't produce a luxury brand like Tiffany ,Harry Winston as most Indian retailers choose to work in volume , catering to masses , or those who are working in Niche they choose work under Individual name rather than building a niche brand segment. Aakarshan mission is to create an Indian Luxury brand in fine jewelry segment, taking India's name internationally renowned among the Luxury brands of world.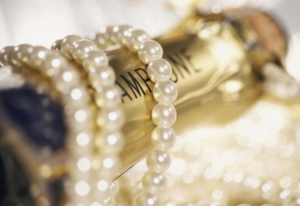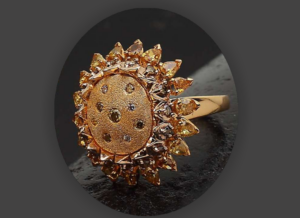 The Core Values of the Brand. The Emotional Positioning and the Product Attributes.
At Aakarshan we believe in being honest, valuing our assets and resources. Aakarshan believes in luxury aspect of jewelry crafting limited pieces only for classes. So it aspiring.
5 Key Innovations that the Brand has done in the last few years.
Engaging stories, introducing luxury elements like natural fancy color diamonds and rare gemstones, crafting unique pieces, adding mechanical movements,
Technology Adaptation: What kind of innovative technologies has the brand applied to a) Its Product/Service Innovation b) Branding and Marketing Innovations.
Making best use of social media for brand promotion and positioning.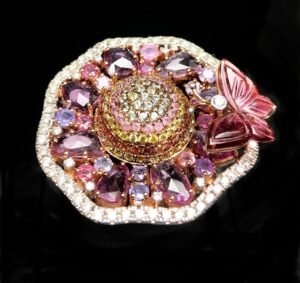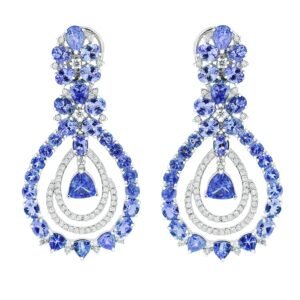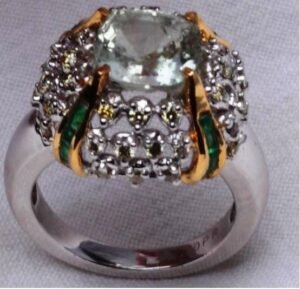 Key Brand Building Strategies followed by the Brand.
Know your supply chain, use authentic resources, educate your customer, be authentic, command your price but offer values, luxury product placement is for those who appreciate exclusivity , craftsmanship and rarity of product so position your product accordingly. Do not dilute….
A satisfied customer is the best business strategy of all. What has been the core strategy of retaining customers?
Today's customer has infinite choices, don't force sell. Let the customer feel the need for your product rather you trying to create that demand. As when customer chooses you than you would win customer for life; this is the new mantra for brand loyalty. Secondly if customer is not happy with the product try not pushing it; as happiness is a key quotient of customer experience.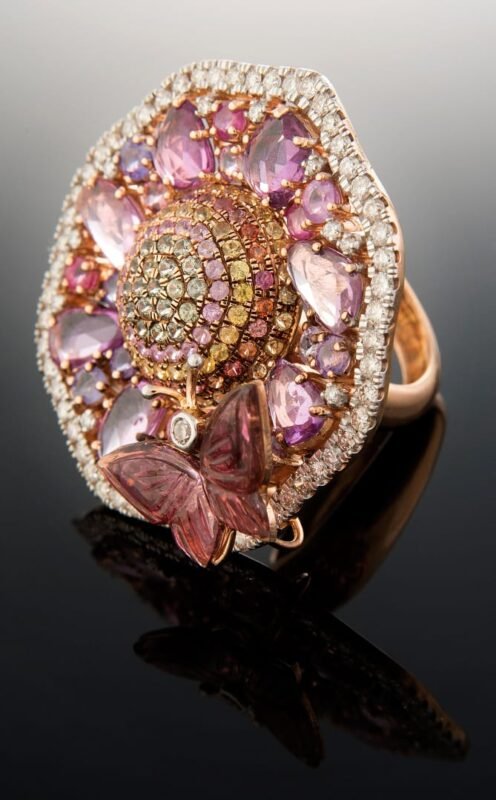 3 Winning Business Strategies?
Stay real, believe in your product for that one need to be authentic in the approach, treat your customers like extended family.
The Philanthropic and Social Branding Initiatives.
While participating in India's first luxury festival by quintessentially Aakarshan incorporated with Smile foundation towards responsible luxury . Also being at tier2/3 city Bhopal, Madhya Pradesh has limited skills as our industry is concerned, being in a price sensitive city I couldn't actually source my work to places like Mumbai, Delhi .So we decided to nurture our own Artisans karigars … though they never worked in such innovative ways as mostly the karigars were used to do the regular work. But in Aakarshan we thrive for perfection and one of kind pieces the two ends had to meet, so we decided to give fair making charges encouraging them to work with more efforts and willingness to go extra mile. Over time Aakarshan wants to tie up hands with skill development industry and want to promote this beautiful art of handcrafted real jewelry , giving its due place in Luxury market , providing more skills and better working environment to the karigars , giving them good making and helping them pursuing it for generations.