Watertec India: Brand of the Year 2020
Designed to deliver the promise of health, hygiene and luxury, Watertec India has been selected as WCRCINT Brand of the Year for its innovations and technology updations.
Brand: Watertec Group
Product/Service Offering: Sanitaryware, Bath Fittings, Pipes & Fittings (Total bathroom & Plumbing solutions)
Country: India
Promoter/Director: Mr. Bantwal Ramesh Baliga, CEO, Watertec
Company Vision: Our vision is to accomplish continuous sustainable and quality growth with all that we do. We strive to consistently leverage technology to offer an eco-friendly and high-grade blend of form, function and hygiene.
Company Mission:  We solidify our vision by making it our mission to forge lifelong relationships with our customers by enabling affordable access to high quality and innovative products. Our emphasis on applying our research and development expertise to enable 360-degree hygiene and sustainability in bathrooms across India has helped us emerge as global leaders in the end-to-end bathroom and plumbing solutions space. From integrating sensors to working with raw materials that are, scientifically formulated to fight bacteria, we do it all to enable both minimal touch and touch-free bathroom hygiene.
Company Philosophy: We inspire and create Lifestyle Bathroom Experiences that offer the 'H3 Promise' of Health, Hygiene, and High-Performance'. With a textbook-style focus on the 3Ps – Product, People, and Promotions – we have grown by two digits year-on-year. The key to this has been a concerted effort on the product, quality, right hiring, distribution and marketing.
Ethos Of The Brand: Our brand ethos is the build-up of the pillars of our value system, which consists of Quality, Hygiene, Sustainability, Research & Development, Timely delivery, and Affordable Access.
Total Number of Employees In The Company: 1700 Workforce Members.
Brand Evaluation
In Conversation with Watertec India
Year of Establishment Of The Brand:
Watertec was born in 1997 in Coimbatore, Tamil Nadu. Our company started as a joint venture between UMS Group, Coimbatore; Watertec, Malaysia; and South Asian Investments, Sri Lanka. Our journey began with a single-minded mission – to revolutionise bath spaces. Today, we have emerged as a leading global provider of total plumbing & bathroom solutions.
What is the USP of the brand product/services within your industry segment?
Watertec products are designed to deliver the H2O promise of Health, Hygiene, and Original Products to ensure 360-degree hygiene and sustainability in bathrooms across India. We have a 3-pronged product portfolio that is strategically and scientifically devised to include:
Behind the wall: Physically invisible yet playing an active role in the backstage of your bathroom, are products like Pipes and Fittings, they're 100% leak-proof, have slip-free joints, and are made using anti-fungal and anti-bacterial materials.
Inside the wall: Vital to the functioning of your bathroom, products like Cisterns, both the Dual Flush Regal and Concealed Cistern variants are easy to install, designed to save water, operate smoothly, and last longer too.
Outside the wall: Enhancing the aesthetics of your bathroom with elegant, classy designs, are products like bathroom fittings, accessories, and sanitary ware, across our Polymer, Chrome-Plated, and Affordable Luxury Categories, they are eco-friendly and corrosive-resistant.
List the 5 most critical success factors of the brand in order of importance.
 1) Customer-first policy:
 2) Strong dealer network:
 3) Research & Development.
 4) Quality Control and Tool Room.
 5) 24-Hour delivery policy across India.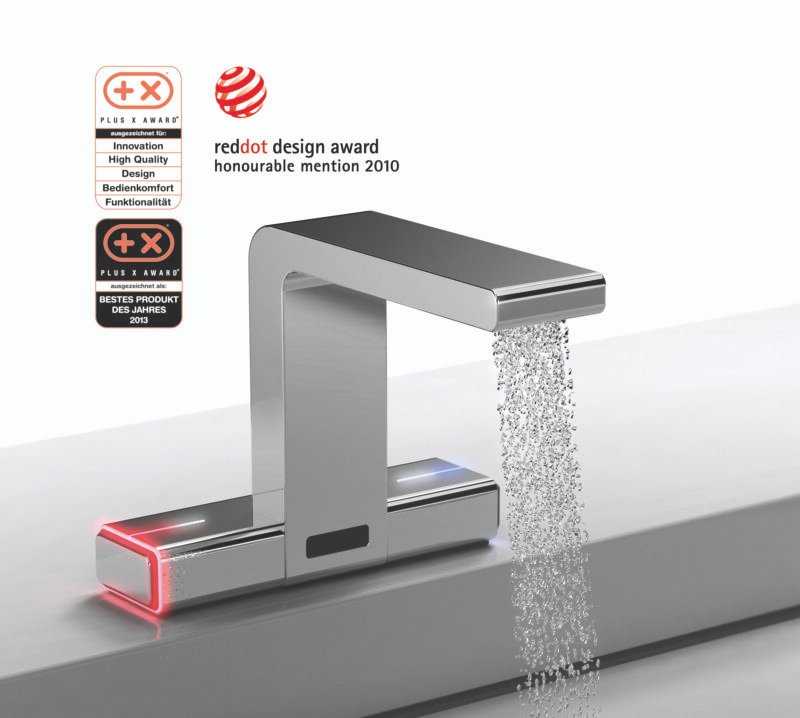 What is the brand philosophy?
The core philosophy of Watertec is ensuring each product is drip-free, rust-free and leak-free. Our adherence to this core philosophy and commitment to quality is reflected at every stage of our manufacturing process and in the functioning of the product delivered. By drip-free and leak-free, we mean that our products are engineered to reduce the wastage of water along with overall durability. One-touch aerators have in-built sensors to ensure the accurate amount of water is dispensed, Dual Flush Cisterns ensure no leaks, and we have products from Teorema that have a double plating of chrome and nickel to ensure they are prone to corrosion for a longer duration. Every product designed is aesthetically pleasing to the eye in terms of design & finishes and also meets its functional requirement of a flawless performance.
How does your brand create value for consumers?
We have a wide variety of brands that cater to every segment of the Indian as well as international markets. Our total bathroom & plumbing solutions cover a host of faucets, bathroom accessories, and sanitaryware range that are technologically driven, and in line with the latest market trends.
a) AQCETO– One of our premium Bathroom Fittings & Accessories range has made its way into the demanding Indian market. This stylish and versatile range has been designed by an elite panel of world-class designers, architects, and engineers. Every AQCETO product offers supreme functionality, is highly durable, eco-friendly, conserves water, rich in finish & quality, and is technologically engineered to live up to performance standards.
b) Teorema – our luxury brand – from Italy, offers elegant looking faucets & bathroom accessories that are impeccable in terms of their environment-friendly properties and water-saving function. They have a double plating of chrome and nickel to ensure longer durability and also come with a universal installation feature, making them easy to replace with any other brand of products in your home.
c) VHR, Thailand – Completely stainless steel range of faucets & bathroom accessories is best suited for Indian Coastal areas. Made of Marine Grade Stainless Steel, this range is extremely suitable for areas where the scaling and hardware corrode faucets.
d) Conti +, Switzerland – Our other hallmark brand perfectly harmonizes form and functionality through products that have outstanding designs paired with technical sophistication. The CNX – water management system – functions with a tab and can remotely control up to 150 faucets. Conti's sensor faucets and soap dispensers are the need of the hour and they have some of the best designs & battery life too.
Which is the most important factor in creating brand connect with customers?
Our Customer-first policy drives us to pride ourselves in customer support. We provide after-sales support by keenly listening to any constructive suggestions from dealers as well as customers, and also suggestions and grievances if any. Customers can reach out to us on our toll-free number 1800-121-2191 which is available 24x7x365. Additionally, we offer a lifelong warranty for our products in terms of servicing, which would be free of cost.
Staying updated with the current market trends, adapting to it, and developing solutions & technologies based on it is utterly important. Knowing and understanding the entirety of the market is a prime requirement, this starts with knowing what the consumer needs at this very moment and designing solutions that cater to those needs.
Watertec has been manufacturing minimal touch as well as contactless sensor-based soap dispensers, health faucets, cisterns, and much more before opting for a such a solution even existed. Adapting to the growing market demands also means designing products and solutions that are specific to them. For example, in a country, like India people prefer broad sized commodes, this makes comfort and size a key feature when purchasing for one, hence, manufacturing such a solution becomes important. Additionally, in homes located closer to coastal areas, the faucets and water systems are prone to corrosion due to the salt content in the atmosphere, our JV brand VRH caters to this audience as it products are made of Marine-Grade SS.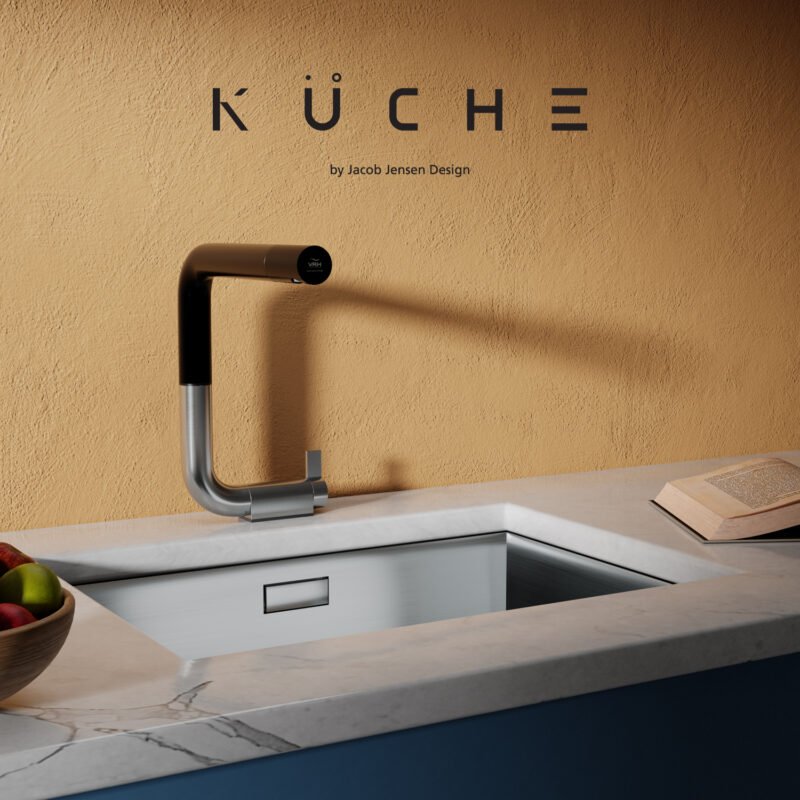 What are the core values that drive the brand?
The pillars of our value system are Quality, Hygiene, Sustainability, Research & Development, Timely delivery, and Affordable Access. These values are the core drivers of everything we do and they determine themselves at every stage of the work we do.
Quality – We believe that the first step to achieving quality products is focusing on the raw materials used. We use high-quality, imported Virgin grade engineering polymers such as ABS & Polyacetal to ensure our products last longer, demonstrate higher endurance, stability, and also perform under high or low temperatures & dynamic environments.
Hygiene – As a total bathroom and plumbing solutions company, achieving health and hygiene is at the core of every product we design and manufacture.
Our end-to-end bathroom solutions have internal designs that consist of scientifically formulated raw materials that are anti-fungal, anti-bacterial, anti-microbial in nature, and external designs that promote ergonomic and minimal touch usage. Examples of such products are sensor faucets & soap dispensers, anti-bacterial & anti-fungal Dual & Single Flush Cisterns, anti-bacterial seat covers, stainless steel range of products, to name a few.
Sustainability – Achieving sustainability at every level of the production cycle is our constant goal. Our production processes are devised to facilitate environmental protection through threefold reduction – that of water usage, energy usage, and waste generation. We use Industry 4.0 compliant electric and ECO drive injection moulding machines, which save up to 60% and 30% of electricity respectively, as compared to conventional hydraulic machines. We use recyclable food-grade polymers to produce hygienic and eco-friendly products.
Our Sustainability Checklist includes the following goals:
Reduce resource utilisation
Use environment-friendly raw materials
Offer solutions that help repair/protect the environment
Reduce waste generation
Reuse and recycle as much as possible
Research & Development – Our in-house Research & Development team put great thought into designing, intricately crafting, and detailing new products before they go into production. After several rounds of experimenting, redesigning, and testing, the product is finally released.
We even have a dedicated New Product Development (NPD) unit that is responsible for developing new products and improvising on the existing ones to meet the growing market demands. It typically takes 7 to 9 months for every new product launch or improvisation to undergo the 7-step process comprising of Discovery, Concept & Design, Prototype, Tooling, Manufacturing, and Assembly & Release.
Timely delivery – Thanks to our dedicated and robust dealer network, we ensure a 24-hour delivery of products.
Affordable access – We have a 15,000 Channel partners and dealers, 36 warehouses and branches all over the country and this makes it affordable access to anywhere across the country.
What are the new innovations incorporated to create a better customer experience?
The current COVID and Post-COVID scenarios pose new challenges to the bathroom and plumbing industry. The new normal stresses on the usage of healthy, hygienic, touch-free products. Since we have been engineering products that focus on contact-less and minimal touch usage, long before it was the new normal, we have developed newer products to address this growing customer need and concern.
We have designed new Cisterns that are anti-bacterial, anti-fungal, and will prove useful in maintaining health & hygiene in the bathroom. Additionally, our Research & Development team along with the dedicated team of Architects and Engineers are constantly at work, researching newer consumer trends and formulating ergonomic, sustainable designs and products that would meet the market requirements.