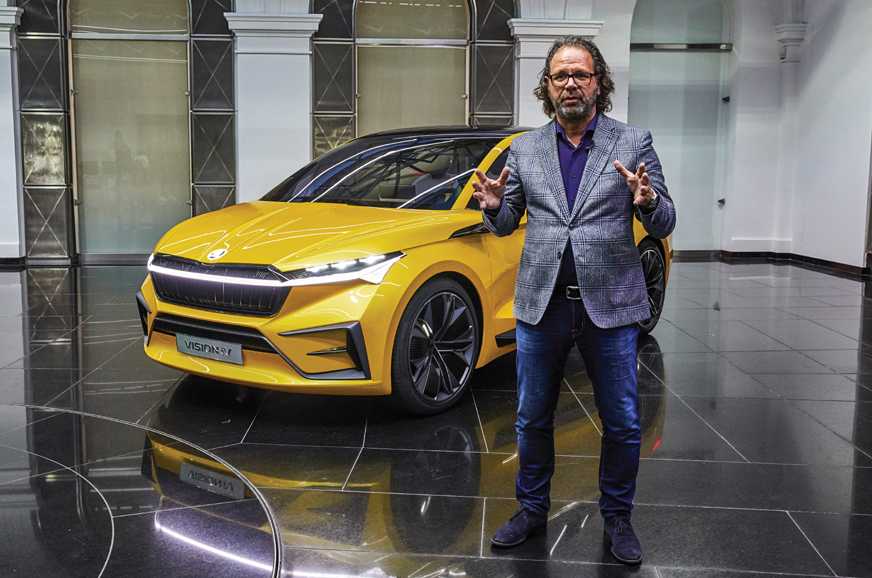 10th Aug 2019 7:00 am
We talk to Skoda's Design chief, Oliver Stefani, who says it is important to combine the Indian taste with Skoda's DNA.
Czech carmaker Skoda is currently developing its first model for India under the 'India 2.0' project, and while not much is known of its design language, a recent chat with Skoda's design chief Oliver Stefani at the company's main design studio in Czech Republic revealed a few interesting details.
In an effort to have an attractive-looking SUV that appeals to the Indian car buyers, Skoda is reading the Indian market and the customer quite keenly. "We are talking to customers, to engineers and designers in the market to understand it. It is important that we combine the Indian taste with our DNA and create something new," Stefani said.
"The traffic in India is very dense so what we realised is that customers are very concerned about road presence, which is maybe a little different from Europe," he said. As a result, the SUV for India is expected to have a unique profile, an edgy design and a good use of chrome. In a previous interaction with Autocar India, Stefani had indicated that following his visit to India, he realised that the SUV will have to offer more space at the rear.
Getting the design right will be critical for Skoda, as the Czech brand will be banking on its new range of models to revive its falling sales. But it's not just the design; Skoda will also have to get the price right. This means designing to cost, which could be a challenge for the firm. In some cases, it could even mean that the stamping will have to be simpler and designers could lose the chance to have intricate or striking shapes in the detailing of the metal.
"Of course, cost always restricts design freedom a little," Stefani said. "But ideally you have to save costs on the areas that don't catch the customers' eye, and spend money on the design elements that they do notice. We have to try to not have a design that's costly. Ultimately it's important to strike the correct balance."
Skoda's SUV for India will be positioned below the Kodiaq and the Karoq, and could borrow design cues from the Vision X concept. It could also reflect Skoda's new design direction that involves bolder styling and far edgier details.
Click here for Skoda India models, prices, reviews, images, videos and more details