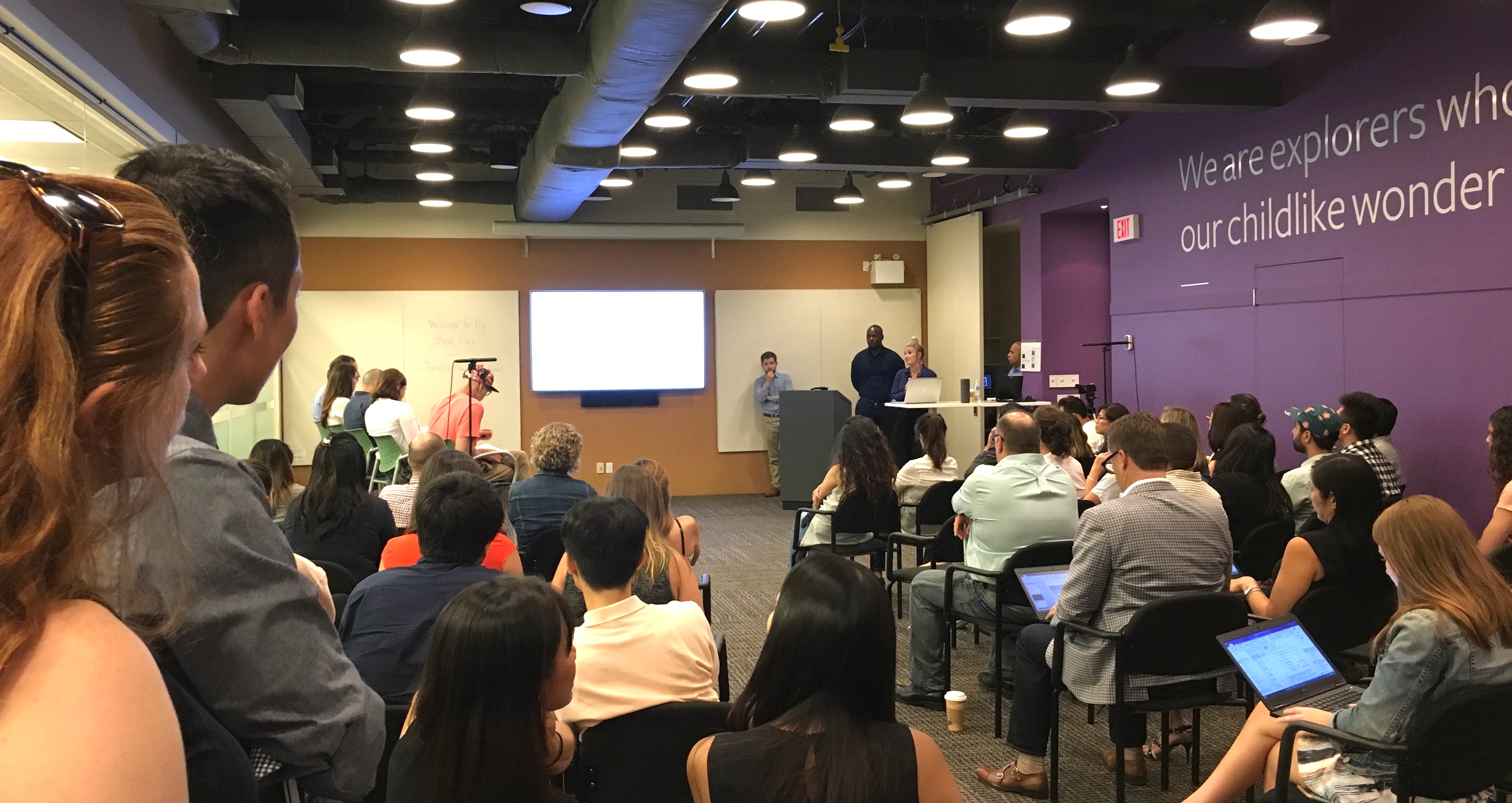 It's one thing for Bond to say good things about ourselves and highlight our capabilities, like we might do when we get acquainted with prospective new clients and partners. It's quite another when an independent, authoritative third party names us a leader, which we believe validates our experience and expertise.
And I'm thrilled to say, that's where we are today, with Bond recognized as a Leader in the prestigious report: The Forrester Wave™: Loyalty Services Providers, Q3 2019.
When I'm asked what it's like to participate in Forrester's very thorough assessment, I liken the process to bidding on new business. Participants are invited to convey the value and expertise they bring to the table, but Forrester also asks for corroborating proof points from references—in this case, the brands we work with. We're lucky to have amazing clients who took the time to make themselves available to validate the great work we do to build the experiences for their brands that drives their business forward.
Being recognized as a leader by Forrester is certainly an honor, but the primary emphasis of our motivation is always to stay ahead so that we can do great work for our clients. 
We strive to help our clients future-proof their programs: Programs are not insignificant commitments to customers. Programs require infrastructure, maintenance, and ongoing attention to retain relevance—but they also have the most data to be able to inform that relevance. Our job is often to evergreen the structures behind these programs, ensuring they work now and into the future—for brands, the businesses underneath those brands, and the customers who make up that brand.
We increase our clients' Programs' efficacy and decrease the total cost of ownership: Perpetually raising customers' satisfaction, and the associated NPS equivalencies, retention gains and spend consolidation or growth. Setting up for agility into the future means less pulling down and rearchitecting perpetually, which can otherwise be costly.
And, we're committed to improving our clients' profitability: We take pride in the fact that the programs we design, build and operate are profit centers. When we encounter sentiments that declare programs as cost centers, we're adamant that the program was either designed, built, or is being operated poorly, and often the attribution is being done badly.
Below are just a few examples of the many diverse components that come together to create and maintain this forward-leaning approach.
Our People: In addition to the commitment to our clients that drives us, we're equally focused on ensuring Bond is an engaging and fulfilling place to work for our employees. This year, Forrester added "employee experience" as an evaluation criterion in the Wave. We think this is an indication of the increasing importance of the role that the employee experience plays in creating a great client experience, and in achieving positive outcomes for our clients' businesses. At Bond, our engaged employees and vibrant culture are catalysts for innovation and strategic thinking for our clients.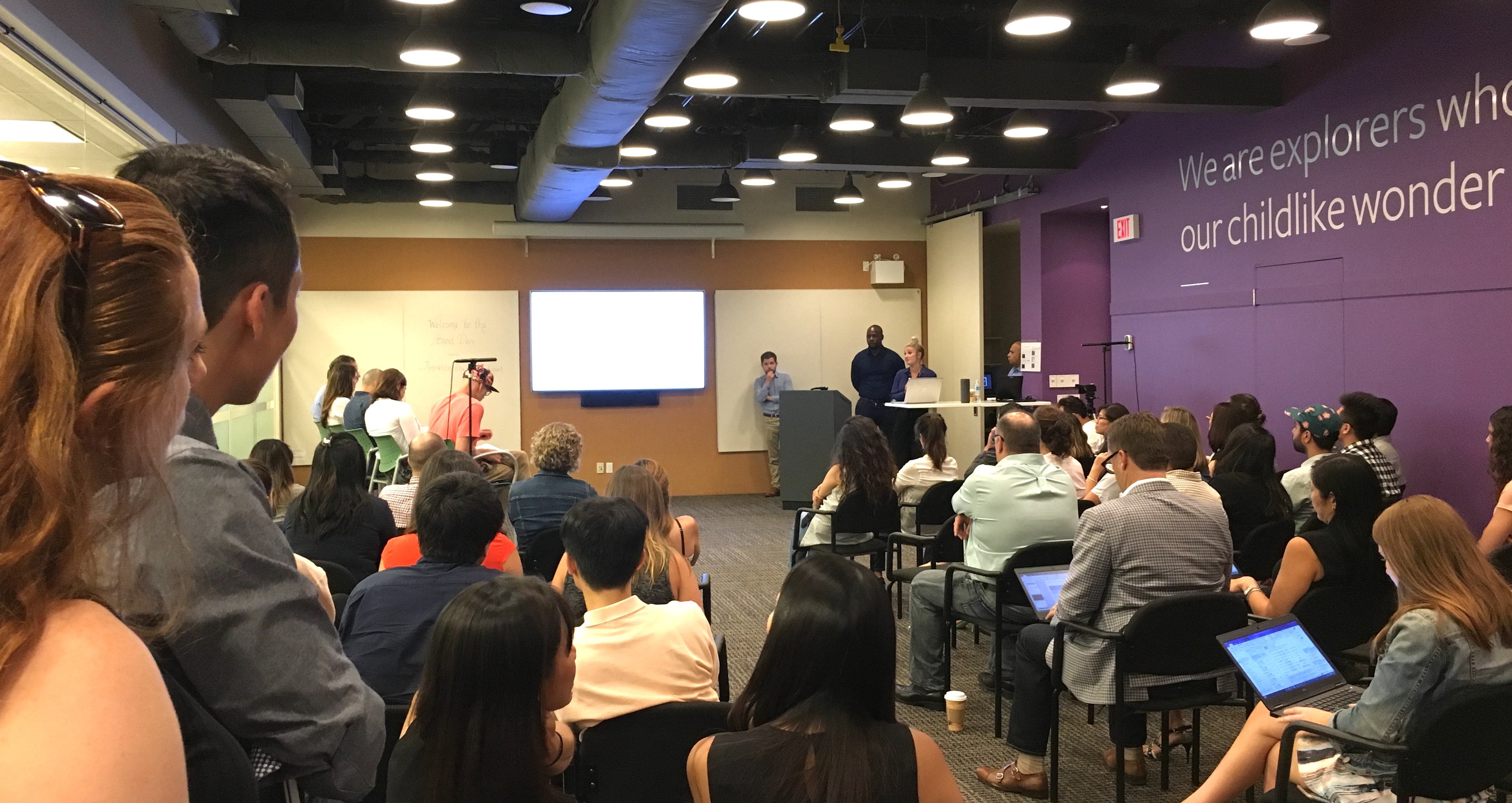 Bond University: Our employee training and development platform arms our people with the tools, know-how, and competencies they need to create great work for our clients. We always ensure that we're upping the game of our individual employees and teams, so they are set up for long-term success. This commitment is part of being a great employer to our people, and attracts top talent to our organization.
Innovation Challenges: Our innovative culture shines through in many ways, one of which is that we regularly invite our employees to participate in innovation challenges—whether it's to solve fictional future business challenges or current real-world client needs. It's incredible to see the innovation and fresh thinking that happens when employees from across our business come together, with no constraints on what's possible.
The Loyalty Report: Our annual global Loyalty Report is a labor of love. For nearly a decade, it has been one of the ways we've kept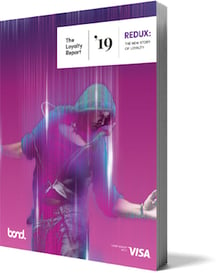 our finger firmly on the pulse of what is important to our clients' customers, and has furnished us with insights that convert to leading methodologies. For example, one guiding principle is our belief that the role of a loyalty program is to be an extension of the brand, to make the brand experience better for our clients' customers, and to help the brand deliver on its promise. When programs do this successfully, there is higher satisfaction, greater engagement, and higher retention. This principle—and there are many—translates into our approach to customer engagement strategy and design.
Member Engagement Mapping:There is an evolution away from traditional thinking about loyalty to a focus on enhanced customer experiences that drive loyalty outcomes. We're continually evolving towards this focus on experience. Meanwhile, our clients too have broader mandates than (just) their loyalty programs, so we've been collaborating with them to adopt a more holistic approach to customer engagement. As such, we've developed a unique approach to journey mapping. We call it member engagement mapping, which evaluates and enhances the role the loyalty program plays across the entire experience ribbon. This methodology and toolset allows us to identify the moments that matter most across the member journey, to prioritize any pain points, and to identify the role loyalty mechanics can play to improve the entire customer experience. We continue to evolve this member engagement mapping methodology to achieve better outcomes with our clients.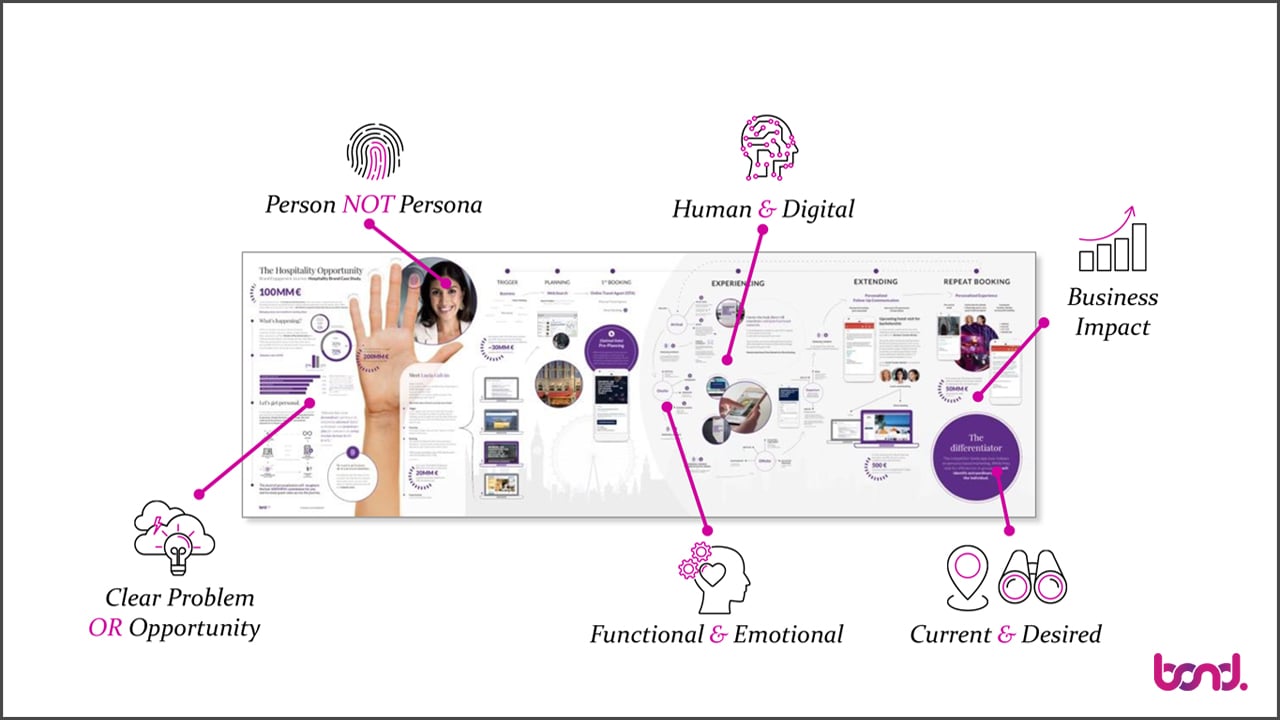 Operational Feasibility: In the Forrester Wave report, I was also very pleased that one of our client references stated, "Bond is forward thinking while also understanding what's practical in the near term." I always emphasize that when we imagine innovative concepts, ideas, and strategies for our clients, we do so with their customers' needs in mind. Our thinking is inspired by our clients' brands and by what will be relevant and engaging to their audiences, but it's grounded in what can be operationalized and by what is financially viable. 
As their trusted advisor, our clients count on us to challenge the status quo and find differentiating ideas that will ensure they stay on top of their customers' needs and ahead of their competitors.We take great pride in being a loyalty leader who, in turn, helps our clients shine as leaders in this ever-evolving space.