Outlook's dark mode for Android is coming along nicely, as seen in the image below. According to Windows Central the iOS version will look roughly the same when it comes out.
Microsoft has been working to bring smartphones up to speed as both Outlook for Windows 10, Outlook on the web, the Windows 10 Mail client and Office have had a dark theme for some time.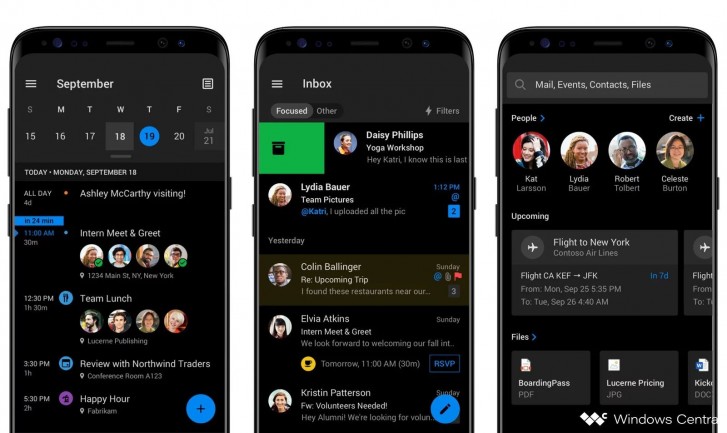 It's not clear when Microsoft will update Outlook for Android and iOS with dark mode but given the screenshots it will likely be soon.
Speaking of updates, in its latest release Outlook for iOS supports Category colors in the calendar. Users will need to set category colors in their Office 365 account for them to show up in the iOS app.