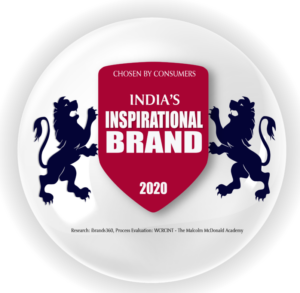 Encraft India: Inspiring Consumer Trust with Innovations and Quality
Selected as WCRCINT India's Inspirational Brands 2020, Encraft India is a leader in UPVC Doors and Windows. Its innovative product line backed up with great Research and Development truly make it a Trusted Consumer Choice.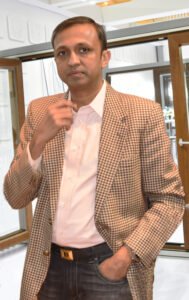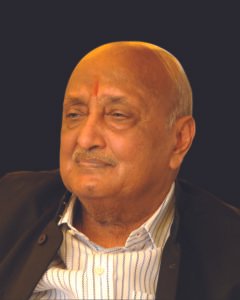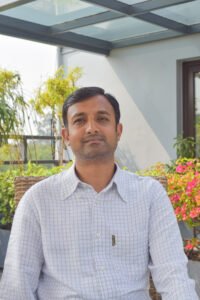 In Conversation with Avanish Singh Visen, CEO, Encraft India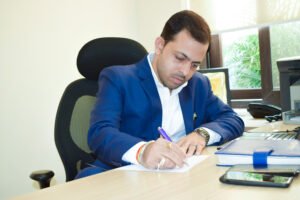 The Key Differentiators that set the Brand apart.
60 years of legacy of polymer extrusion and we know the process better.

Tropicalized Design as per Indian climatic conditions.

Solution for every situation.

100% local Indian production to European standards with latest technologies.

UPVC profiles company that is ROHS compliant.

Member of the "INDIAN GREEN BUILD COUNCIL"

Largest Window System company in India.

 In-house tooling design and manufacturing facility.

  Associate training program covering fabrication and installation

 In-House testing facility for weather performance and wind loading

  In-House latest state of the art fabricator training school

Our windows attribute to more than 30% of energy savings, our WER(Window Energy Rating) is high .

100% customization possible, our profiles are available in wide range of colors and styles

Our uPVC profiles blend well with most types of exterior décor, they are slender and will not look bulky or out of place. 

Best quality of RAW Material
What is the Vision and Mission that the brand lives by
ENCRAFT Vision is  to create desire by exploring the boundaries of fenestration solutions. ENCRAFT Mission:  ENCRAFT strives to be the best provider of environmental, sustainable and innovative fenestration solutions specially designed for the Indian subcontinent to create value for all our stakeholders through collaboration with our committed associates and employees.
What is the big idea of the business that is impacting human lives
Businesses have a significant impact on people's lives, economy whether as employees, consumers, suppliers, investors or the broader society. A business needs capable employees. It needs reliable suppliers and resilient supply chains. It needs a well-governed economy in which people play by the rules. And it needs consumers with the means and confidence to buy. Protecting employee rights and nurturing them, improving the local community, and enhancing the local infrastructure, minimising environmental impact were considered extremely. When these issues were not addressed, they may end up as operational risks. These days most of the companies are looking at social challenges such as poverty, poor sanitation, and unskilled labor through the lens of corporate social responsibility or philanthropy.
Great companies always trust people and rely on relationships, not just rules and structures and more likely treat employees as self-determining professionals who coordinate and integrate activities by organising and generating new ideas.
The Core Values of the Brand. The Emotional Positioning and the Product Attributes.
Encraft word has derived from our core values only which are :
Excellence: We excel through continuous improvement, quality leadership with a clear focus on the customer.
Nurture:  We nurture our relationship by encouraging openness, integrity and patriotism within a respectful working environment.
Creative: We are creative through applying vision and innovation to everything we do.
Responsible: We are responsible towards the environment, health and safety and community.
Accountable: We are accountable for all our actions.
Focussed: We are focused on responsive customer service, assisted by our well defined policies and procedures.
Team Work: We achieve our goals through teamwork.
Heart-to-Heart Relationships – We always maintain emotional bonding with our employees, customers and stakeholders, we believe people are our driving force.
Trust, Loyalty and Integrity – We always build our products to achieve only one thing, to add best value to our customers, we always live on our principles and promises.
We believe in "frugal innovation" to create sustainable and affordable products. Rather than stripping existing products of features, our frugal innovation focuses on turning constraints into advantages.
And our Kaizen mindset, enable us to learn and explore more and to be on the verge of cutting edge and technology and trends
List 5 Key Innovations that the Brand has done in the last few years.
We are the first company to be ROHS compliance and come up with LEAD FREE eco-friendly products.
Innovation and co-creating is part of our daily culture and it's ingrained at every level not only in our R & D department
We are always adding more choice to the palette, be it adding more colours, styles, designs and frames, this is continuous and ongoing effort.
Our windows carry high level of energy efficiency . we are making our windows more energy efficient and figuring out even much better ways to increase the energy efficiency percentage.

Our profiles are extremely strong and high-quality profiles with European Technology and are 60 years old, and our brand is known in the market for its high-quality profiles

Our uPVC windows play a great role in noise reduction by up to 60%. 

Technology Adaptation: What kind of innovative technologies has the brand applied to a) Its Product/Service Innovation b) Branding and Marketing Innovations.
Like I said, innovation and co-creating is part of our daily culture and it's ingrained at every  level not only in our R & D department. We focus on product innovations, how we can add more value, how we can further increase the quality, efficiency and how we can automate certain processes. We also focus on service innovations, we don't believe in just installing the product and leaving the customer, we believe in being an integral part of their lives and handhold them throughout their life, whatever their needs are we are here for them, our customer service has improved by strides in the past few years and we are reaching out to our customers on their convenience, getting their feedback, doing regular surveys and adding the best processes to provide friendly and amazing service
Technology innovations:- From time to time, we explore the way to automate and procure new technology that can improve the efficiency and productivity. Our brand strategy is simple, educate customers about the benefits of uPVC, because like Europe in India people are not fully aware of uPVC benefits, our branding focuses on education and in giving all the relevant knowledge so customers always get the best within their budget but all in accordance to their objectives.
Key Brand Building Strategies followed by the Brand.
Every successful brand has a powerful purpose behind it and our purpose is to manufacture best products that stand the test of time and add best value to customers. Our branding remains on these lines, we brand to educate people about the benefits of the products, about the legacy and about the standards we maintain. We follow digital and traditional methods of branding, in this digital world, we are doing our best in terms of reaching out to the people. Our brand is built on knowledge, culture, technology and experience and every of our processes are built to add value and fresh perspectives to customers. Our brand's strategy is nothing but our story, our vision, our heart and soul. We continuously research what customer need and understand their requirements and we know sky is the limit for our innovations and creations and we made magnitude of strides over the past 60 years and all of this contributes to our brand and marketing strategy and we continuously reshape it to make it engaging.

A satisfied customer is the best business strategy of all. What has been the core strategies of retaining customers?
We don't have any strategy to retain customer, our strategies are built with customer in our mind,
Like how customer feel if he gets our products,?
what problems he may face?
Does our product resolve those problems?
Are we cost effective? Are we on the verge of trends?
Does the products stand test of time?
Whatever we do we ensure customer comes first and we believe in customer centric approach, right from the time we work with customer in getting the requirements to positioning a prototype till installation and customer service, we take every care to ensure that our solutions are always customer centric, we take continuous surveys and feedbacks and improvise our processes accordingly and of course we also take technology and market trends into the account. Successful businesses are built on trust and heart-to-heart relationships, we don't see it as a transaction with our customer, we see it as a long term relationship and we see it as we becoming integral part of their liver for any of their doors and windows solutions and that's why we have huge customer base and that's why we loved by our customers and were able to serve them with that raising energy, precision and performance.
Winning Business Strategies?
Have a strong intention as to why you want to achieve it, make a strong value-adding and emotional statement, and this will drive you towards the goal. Do not follow the herd, be different and unique and always focus on adding value.
Relationships matter – Heart-to-heart relationships, agility, and fast response to market is always a key. Consistency, maintaining transparency and ensuring that the whole team sees the same vision is the key.

The Philanthropic and Social Branding Initiatives.
At Encraft, we engage in traditional corporate philanthropy—through activities including matched giving, charitable contributions, volunteerism, and product donations. It implies a shift from volunteerism to sharing technical expertise; from product donation to unlocking a more efficient system together with partners. Corporate giving helps organizations impact societal well-being and in turn, help create better communities. Philanthropy helps employees connect with the true purpose of the organization and extend their efforts to improving their society. These not only create positive social impact but can also give a clear sense of drive that strengthens employee satisfaction, improves productivity and retention. Looking beyond CSR and tax savings, philanthropy helps employees and employers meaningfully connect with each other and their communities. We are active w.r.t social branding, in this era, reaching out to the customer on social medium and being available is very vital, our brand resonates very well with our vision and mission on social media and more is yet to come, we are still looking at making it more engaging.
List 5 Employee Branding that Connects the Brand with its Employees.
Internal branding/marketing so important because it's the best way to help employees make a powerful emotional connection to the products and services you sell. Without that connection, employees are likely to undermine the expectations set by your advertising.
We make sure that the during the challenging time or Business Process Reengineering are transparent to create internal branding campaign so that managers can direct people's energy in a positive direction by clearly and vividly articulating the objectives.
Link Internal and External Marketing
Employees need to hear the same messages that you send out to the marketplace, as it's vital to
Bringing Brand values and emotions close to employees
We always have our brand vision in the minds of our employees so they can consider whether or not they are supporting the brand in every decision they make.
We weave the brand messages into employees' 
Into their everyday experiences, so managers can ensure that on-brand behaviour becomes instinctive.
Conducting Internal Meetings 
To bring all employees onto the same page w.r.t brand initiates and innovations
What strategies and executions are done to Win Shareholder and Stakeholder Trust and Confidence?
We Work Towards Building Trust & Heart-to-Heart Relationship
We constantly engage stakeholders in direct face-to-face conversations whenever possible to sort through any underlying barriers. Transparency and open communication can go a long way in helping stakeholders establish confidence in you.
We always revamp and strengthen our communication strategy
Communication is above all, if situation demands, we make immediate changes to our interactions with stakeholders, communication style, and frequency. We continuously follow up with stakeholders and maintain complete transparency and always get their consensus.
Visualizing Things From Stakeholder Perspective
So, we always do this visualization and prepare on their behalf so that we represent our ideas or challenges in a cohesive manner and we always welcome feedback and suggestions and make it retrospective.
Involving them in Success & Failure
Success and failure always go hand in hand, we always involve them in every aspect, they are transparent as to where it went wrong and what lessons have learned, where we missed it and when enjoying the success we also talk about our strengths and areas that we need to improvise. we co-create along with them.