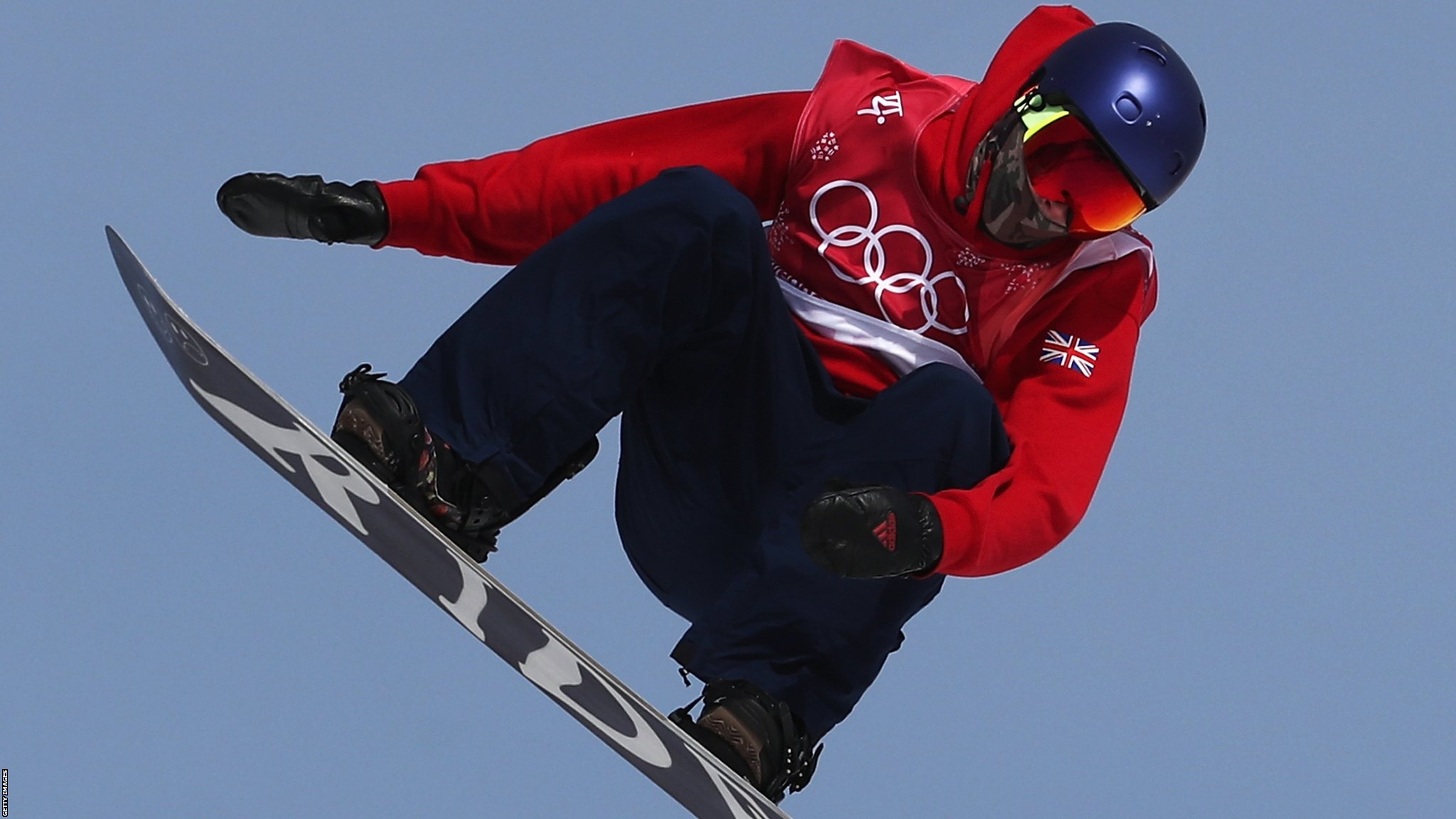 XXIII Olympic Winter Games
Venue: Pyeongchang, South Korea Dates: 9-25 February
Coverage: Watch live on BBC TV, Red Button, Connected TVs, BBC Sport website and mobile app. Full coverage times
Great Britain's Billy Morgan has qualified for the Winter Olympics' inaugural men's big air final.
Morgan, 28, scored 87.50 with his first run and bettered that with his second, scoring 90.50 to hang on to sixth place and go through from heat two.
Team-mates Jamie Nicholls and Rowan Coultas failed to qualify as both came outside the top six in heat one.
New Zealand's Carlos Knight Garcia top-scored with 97.50 while world champion Stale Sandbech missed out on the final.
Morgan, who came 10th in slopestyle in 2014 but failed to qualify for the Pyeongchang final, went through in big air despite suffering from an ear infection.
"When I was on the jump yesterday I thought the scaffolding was shaking but it was the balance in my ears," he told BBC Sport.
"I woke up at 4am this morning and the ear was completely blocked but I've had it syringed and it's been OK. It went pretty perfect today."
Curling joy for GB's women
Great Britain beat reigning champions Canada in their final round-round game to qualify for the women's curling semi-finals.
Eve Muirhead's team, who won a bronze in 2014, picked up four points from the last three ends to clinch a 6-5 victory.
The men's team hope to join them in the last four as they face the USA in their final round-robin game, from 05:00 GMT.
GB sixth heading into final bobsleigh runs
Great Britain duo Mica McNeill and Mica Moore lie in sixth place in the women's bobsleigh competition going into the final two runs on day 12.
Pilot McNeill guided the sled to a time of one minute 41.72 seconds – 0.46 seconds behind the leading pair of Elana Meyers Taylor and Lauren Gibbs of the United States.
Medal events to come on day 12
04:15-05:55: Freestyle skiing – men's ski cross finals
07:40-10:00: Ice hockey – women's bronze medal final
08:00-09:30: Cross-country skiing – women's team sprint free
10:00-11:20: Cross-country skiing – men's team sprint free, with GB pair Andrew Musgrave and Andrew Young in semi-final 1 at 08:50 GMT.
11:00-13:50: Speed skating – women/men team pursuit finals
11:40-14:00: Bobsleigh – women's two-person final runs, featuring GB duo Mica McNeill and Mica Moore
BBC coverage
Watch live
00:00-06:00, BBC One & BBC Red Button and online
06:00-09:15, 13:00-18:00, BBC Two and online
06:00-14:00, BBC Red Button and online
09:15-13:00, BBC One and online
The Games Today
19:00-20:00, BBC Two and online
14:00-00:00, BBC Red Button (replays)
Olympics Extra
20:00-21:00, BBC Four and online