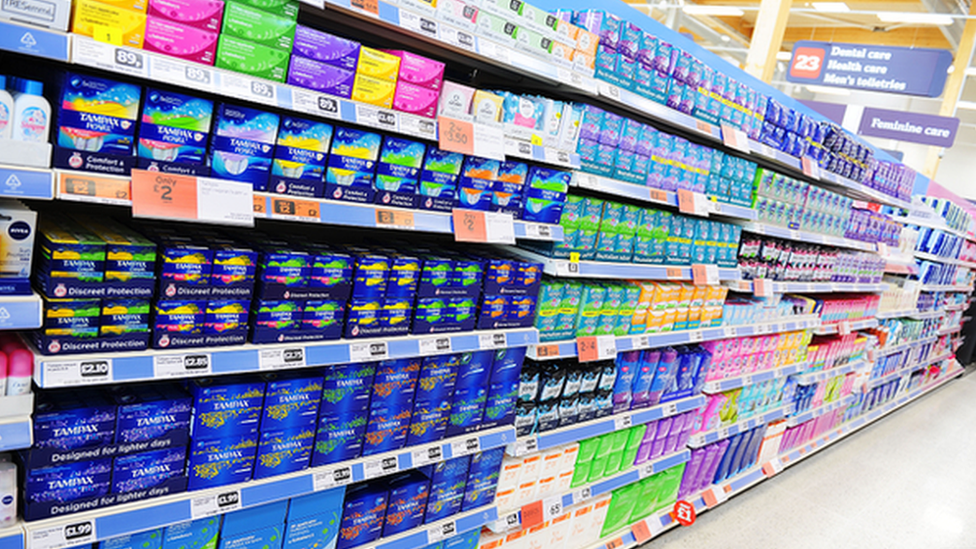 A project to provide free sanitary products to women from low income households in Aberdeen is to be rolled out across the country.
The Scottish government scheme – designed to tackle "period poverty" – was launched in July last year.
The six-month pilot was continued in March, and has distributed free products to more than 1,000 women.
Equalities Secretary Angela Constance has announced the project will be extended across Scotland.
---
Campaign inspired by the big screen
The campaign to provide free feminine hygiene products was, in part, inspired by the 2016 film I, Daniel Blake.
The film, a 2016 film directed by Ken Loach – includes a scene where an impoverished female character shoplifts a packet of tampons.
Scots scriptwriter Paul Laverty wrote the scene after meeting women who struggled to afford essential hygiene products.
---
The pilot scheme was led by the Community Food Initiatives North East (CFINE) social enterprise, and was welcomed by anti-poverty campaigners, including The Trussell Trust.
Ms Constance visited CFINE to hear about the work.
She announced that, following the successful pilot in Aberdeen, the charity FareShare will distribute sanitary products from their sites around the country, reaching an estimated 18,800 people.
It follows a growing campaign demanding "dignity" for women whose budgets do not stretch to sanitary protection.
---
Is this really a problem in Scotland?
In 2016, the Trussell Trust charity said of the 133,000 people who used Scotland's food banks in the previous financial year, "thousands" received feminine hygiene products.
The charity's Scotland network manager, Ewan Gurr, said Scots were relying on food banks for essential toiletries after finding themselves in "difficult financial circumstances" – often due to benefit sanctions, delayed wages or low incomes.
The charity worker said some women had even resorted to using toilet roll, socks or newspaper because they were unable to afford female sanitary products.